FRACTALS 25.0: VIRTUOSITY
During the COVID-19 lockdown, for the very first time, the Fractals Workshop will be held entirely online, and can be attended remotely by participants from all over the world, using a combination of available household objects, paper or disposables, and computational tools. The workshop will be held over 3 days from 1pm-7pm (GMT+8) with a 30min break in between.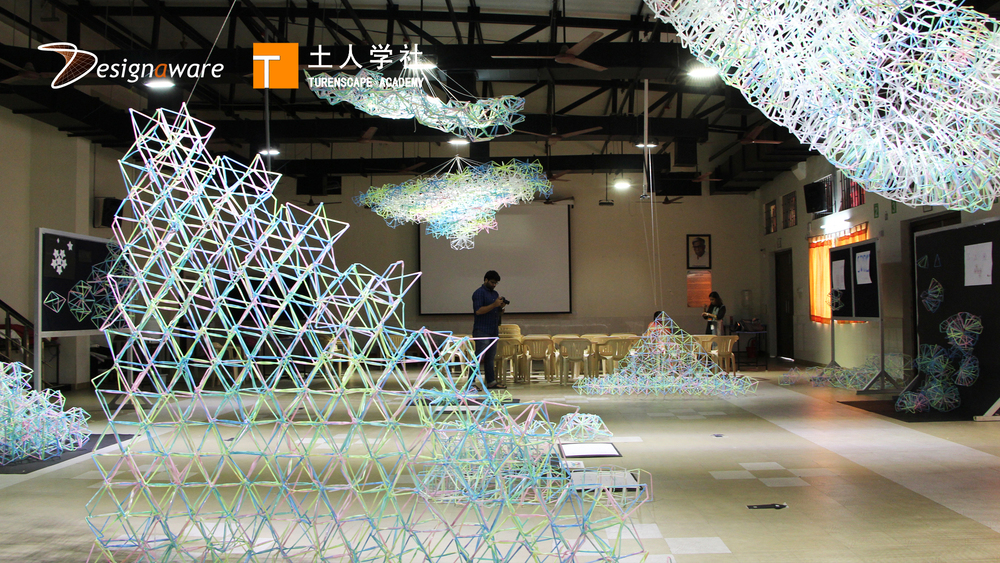 Fractals 25.0: Virtuosity will take place from over three days:
Batch 1 [concluded]

Friday 29 May
Saturday 30 May
Sunday 31 May
Batch 2 [concluded]
Thursday 11 June
Friday 12 June
Saturday 13 June
Batch 3 [concluded]
Friday 3 July
Saturday 4 July
Sunday 5 July
Batch 4 [concluded]
Friday 7 August
Saturday 8 August
Sunday 9 August
Batch 5 [open]
Friday 4 September
Saturday 5 September
Sunday 6 September

31 August is the last date for application acceptance for Batch 5.
1pm - 7pm Beijing Time (with a break in between)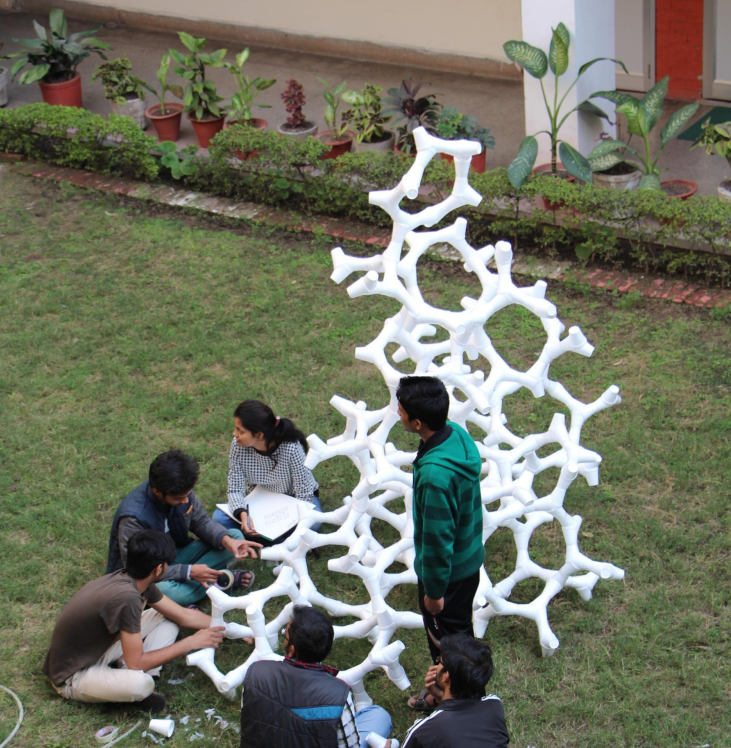 The Fractals Workshop is a hands-on workshop exploring generative design through the use of analog algorithms. It is a 3D thinking workshop in which participants develop algorithms or rules of growth that are demonstrated through geometric aggregation models as an ongoing design research. The Fractals Workshop combines logic, geometry, natural systems and structure. This workshop is an adaptation of the teaching methods practiced at the Design Research Lab at the AA School of Architecture in London.
The focus is on developing prototypical design systems from the bottom up using analog algorithms versus designing from the top down with a preconceived end in mind. The method is inspired from the organic growth of natural systems, parametric architecture, structural systems, mathematics and geometry, and algorithms.
Fractals Workshop series is an ongoing iterative design research focusing on the process itself and relinquishing control over the final outcome, which remains unpredictable.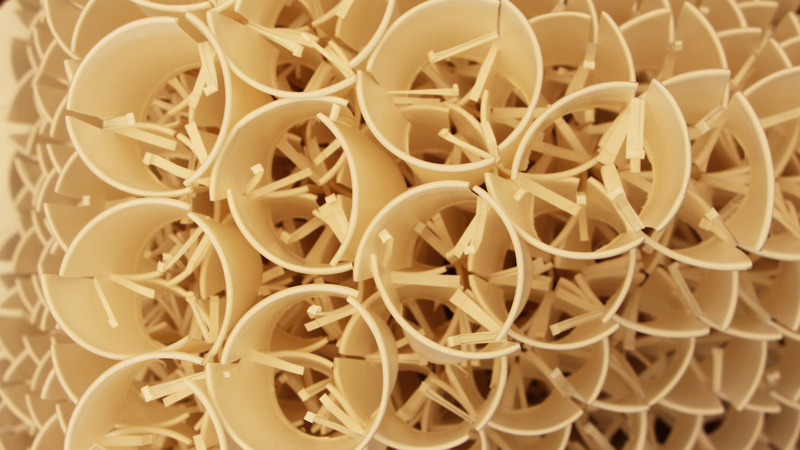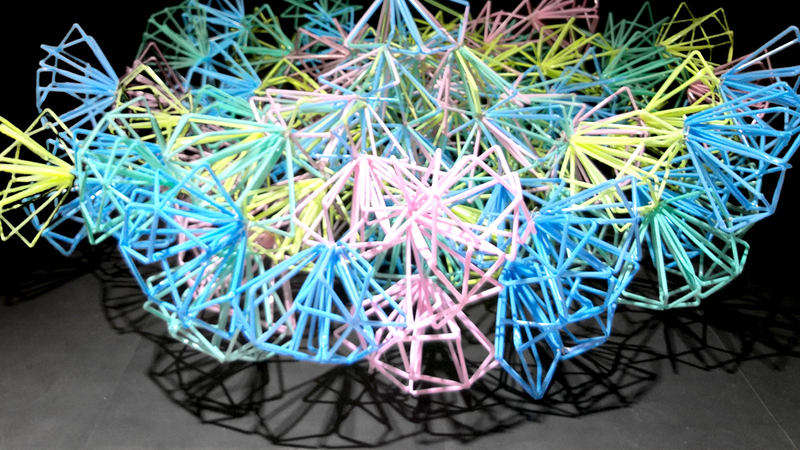 It will be mentored by Takbir Fatima, architect and Director of the award-winning interdisciplinary design and experimental architecture studio, DesignAware and the Fractals Workshop, and will also feature presentations by guest architects.
Takbir Fatima is an architect, and Director of the inter-disciplinary experimental design and architecture studio, DesignAware and the Fractals Workshop. She has an MArch in Architecture+ Urbanism from the Design Research Lab at the Architectural Association (AA) School of Architecture in London. She is also a fellow of the Startup Leadership Program. Takbir was name Telangana Young Architect by the Indian Institute of Architects in 2016 and awarded the Emerging Architect of the Year by NDTV Design & Architecture Awards 2016. She was recognized in the annual selection of 50 emerging Indian architects and designers, iGen 50 in 2019. Takbir is also a TEDx speaker.
ANALOG TO DIGITAL
The design research and formfinding process with be conducted between the analog and digital realms. Physical aggregation models made of readily-available materials at home will be developed based on analog algorithms, which will then be translated to data-embedded digital models.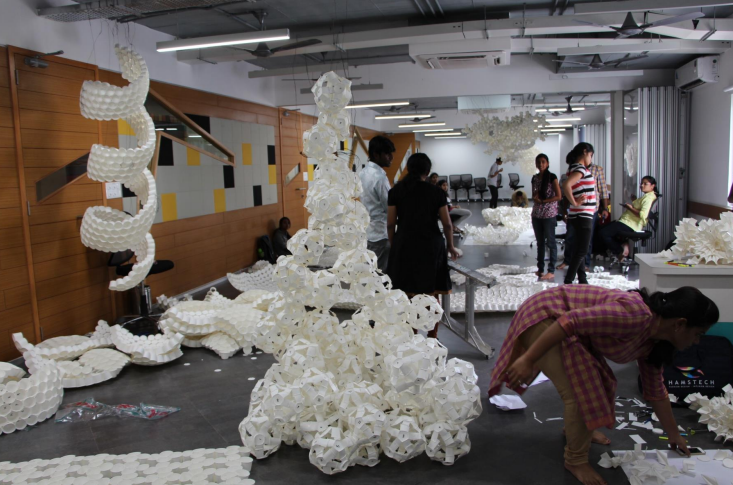 VIRTUAL TO REAL
Three design systems from this workshop will be selected for further design development and prototyping in real-material, and real-scale fabrication and installation as urban sculptures post-lockdown.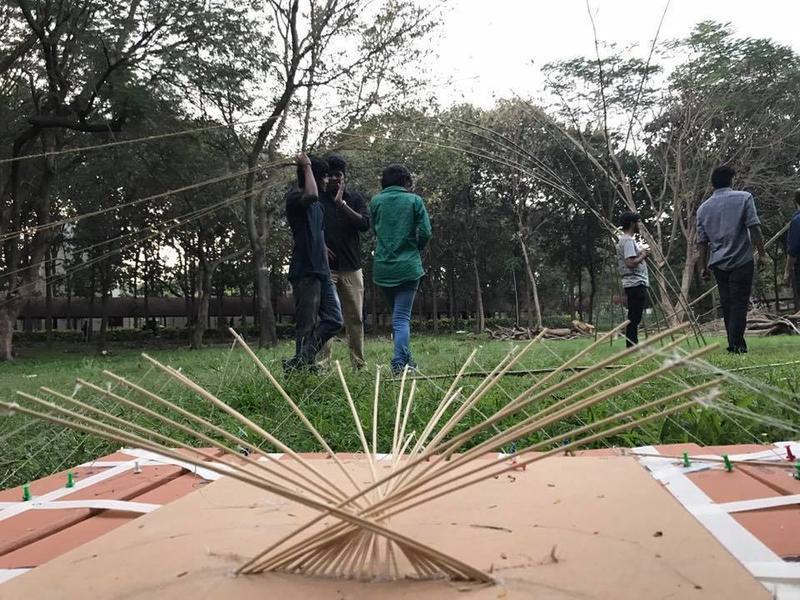 PREREQUISITES
+Basic design sensibility or inclination towards art or design
+Basic 3D modeling skills are a plus, but not a must
+Internet access and good WiFi connection
+Computer with mouse, webcam and headphones, and compatibility to run Zoom and Rhinoceros 5.0 or above
+Inquisitiveness, openmindedness and a willingness to try and learn new concepts
Phase 1 of the workshop will be completely online! This is part of our remote learning initiative. You attend the workshop from home or wherever you are, and you will receive recordings of the workshops to review later at your convenience.
Phase 2 will be a remote build workshop, in which selected designs will be executed on site. Authors of selected designs from Phase 1 will be automatically enrolled into Phase 2; other participants may apply separately.
Phase 2 of Fractals 25.0: Virtuosity will be hosted on the beautiful campus of Turenscape Academy in the heritage town of Xixinan, China.
GOOD TO KNOW
+This is not a digital fabrication or software workshop, but a generative design workshop using computational tools and physical models. All designs created will be in the form of analog or physical models, augmented by digital models.
+Attendance is mandatory on all three days.
+In case a participant does not attend all three days of the workshop, they may not receive a participation certificate.
+Fee once paid will be non-refundable under any circumstances.
+Registration is not transferable to any other participant.
+In case the workshop is canceled by the organizers due to any other reason, the full fee will be refunded.
+Once your registration is confirmed, you will receive an email with all the details and requirements of the workshop.

To register, please email: liziyu@turenscape.com or academy@turenscape.com