Turenscape Academy & Monash University Study Program
1st - 15th April, 2019
Xixinan, Anhui, China
Exploring Traditional Water Management & Water-sensitive Urbanism
Turenscape Academy welcomes architecture students from Monash University for a design practice in Exploring Traditional Water Management &
Water-sensitive Urbanism.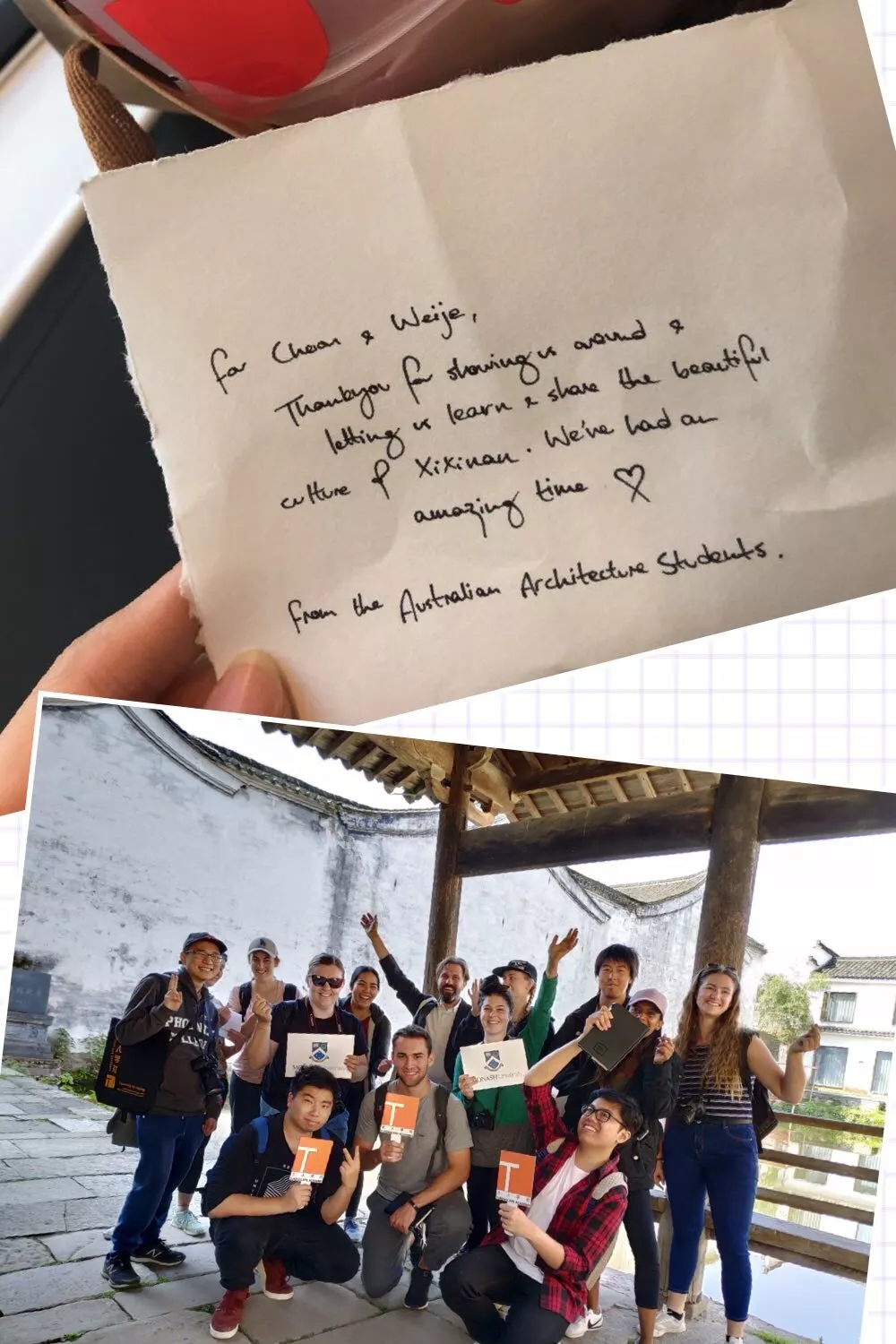 Upon arrival, they had an extensive tour of Xixinan (pronounced 'See See Nun'), the 1,200 year-old village in Anhui province, China. A very unique and
untouched gem, Xixinan offers a tranquil environment where villagers leave their doors open while others do their washing in the stream nearby.
Wu Mansion, the Ming-era architecture of a rich merchant displays the grand eur of Hui architecture.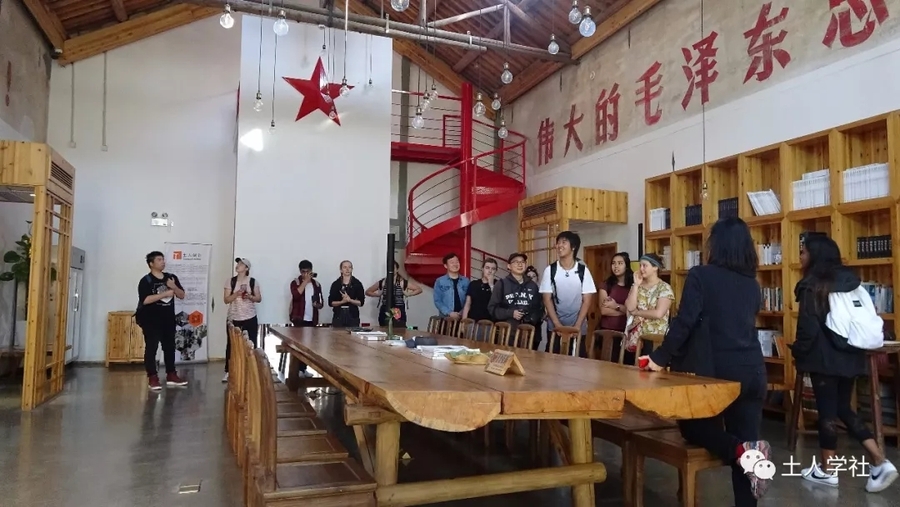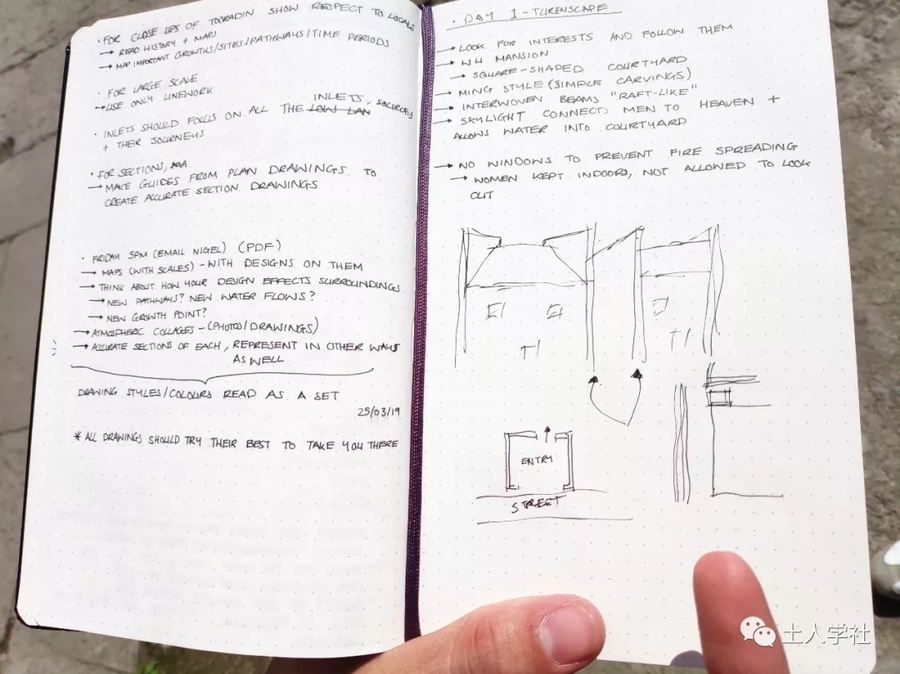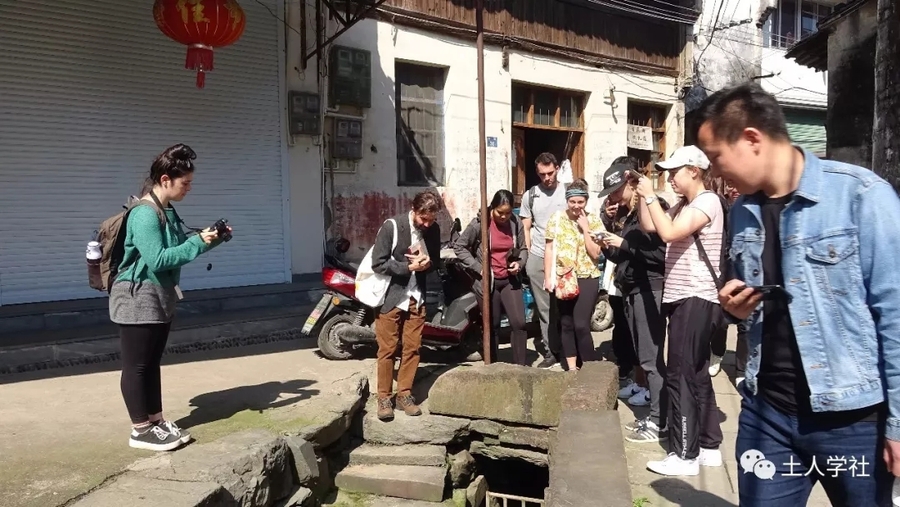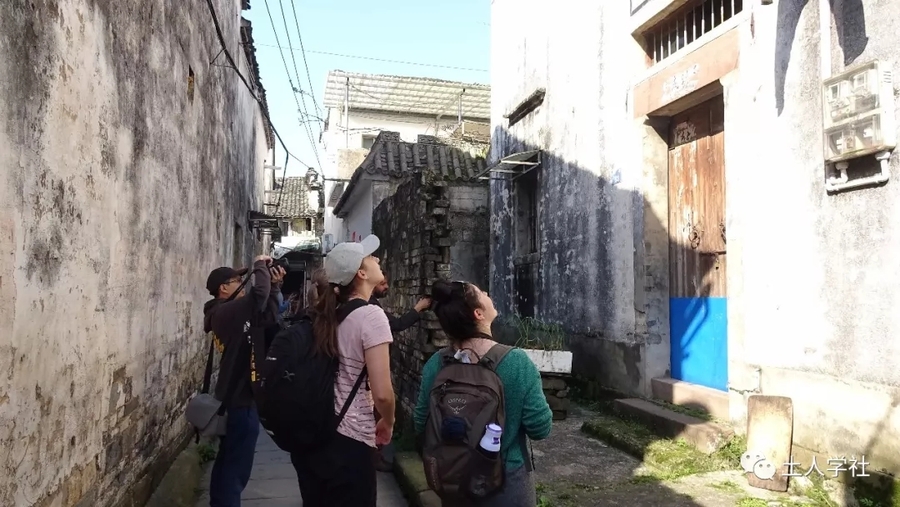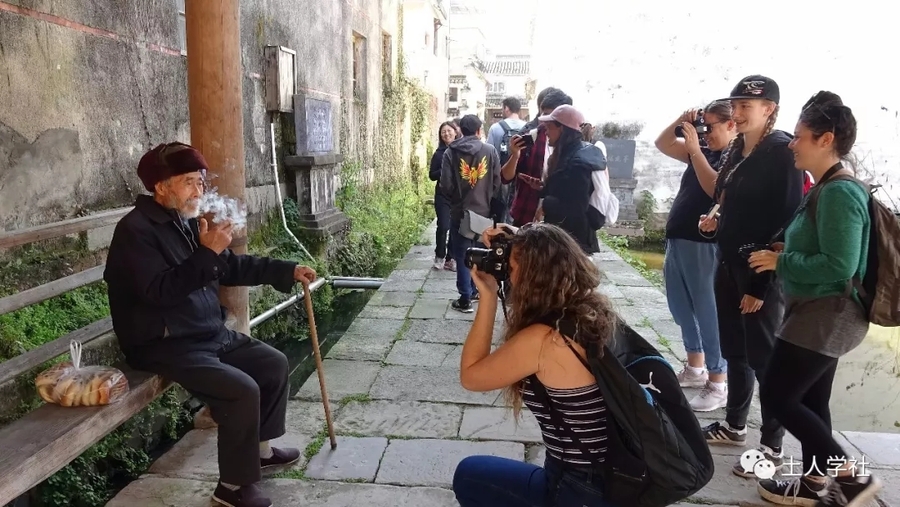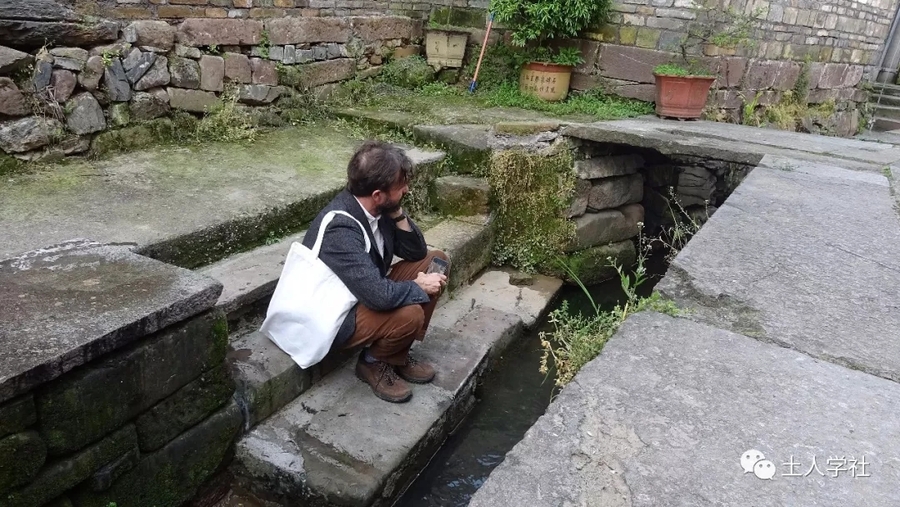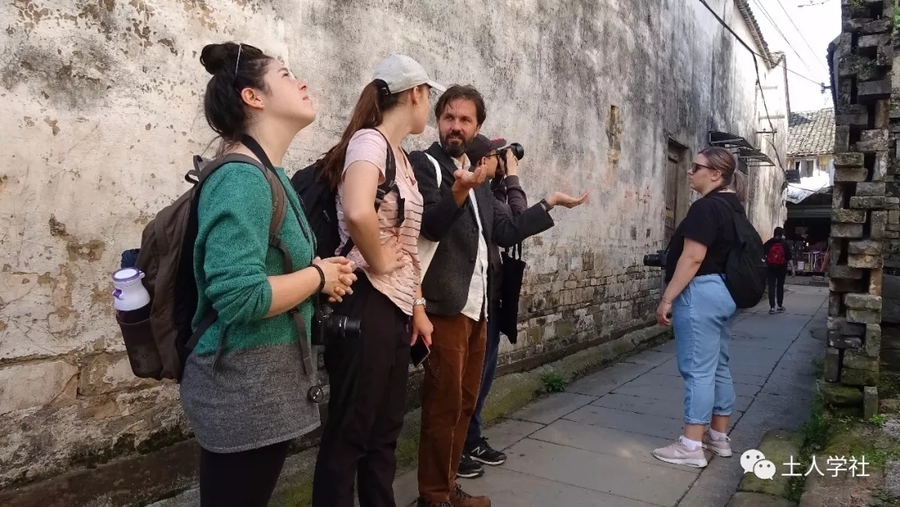 ▲Xixinan village tour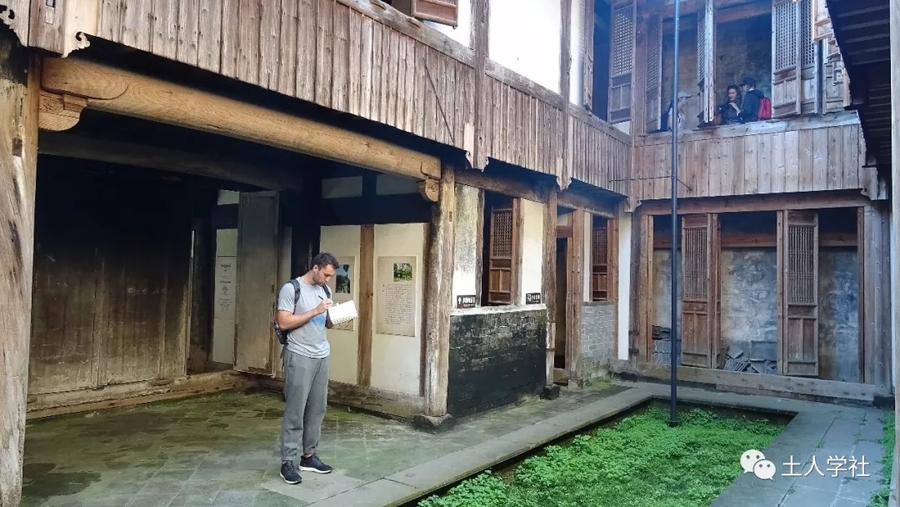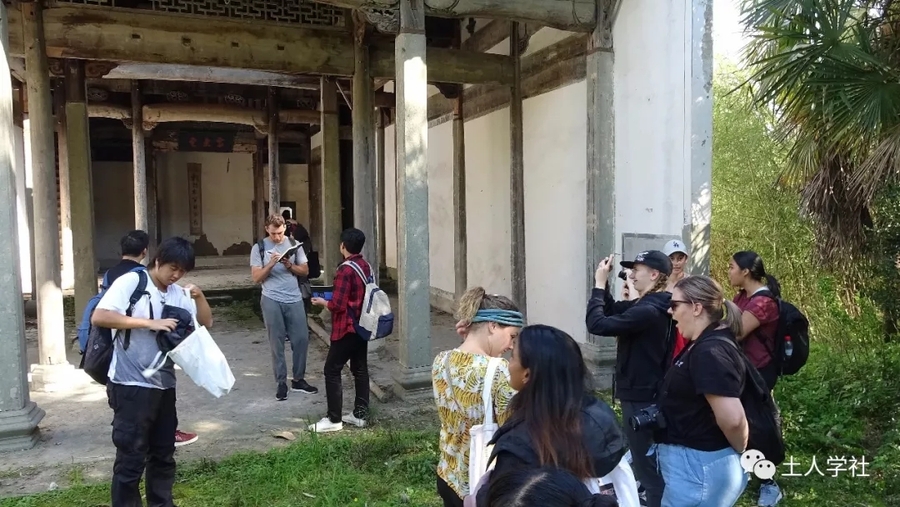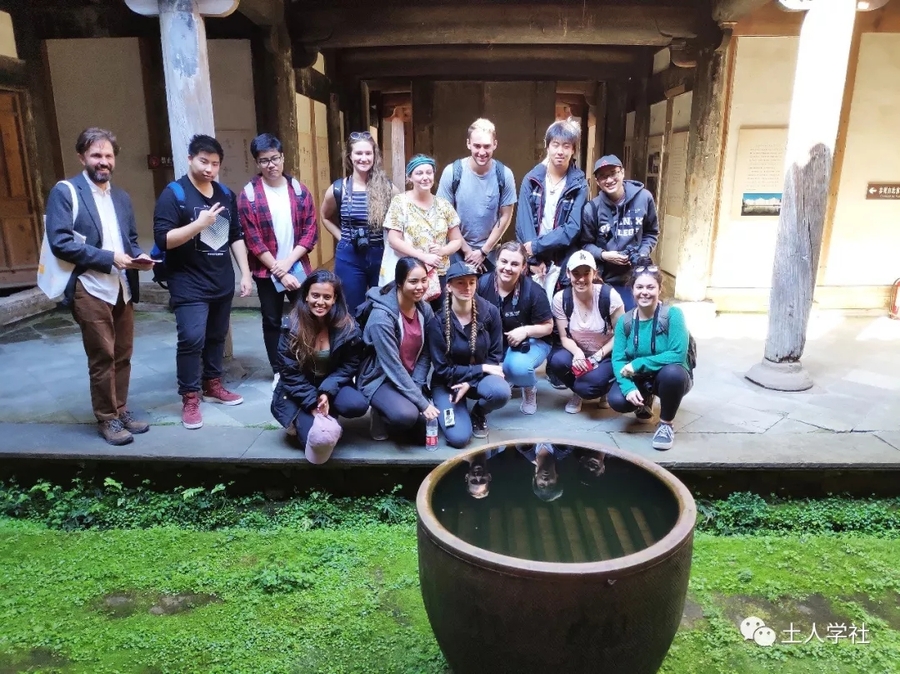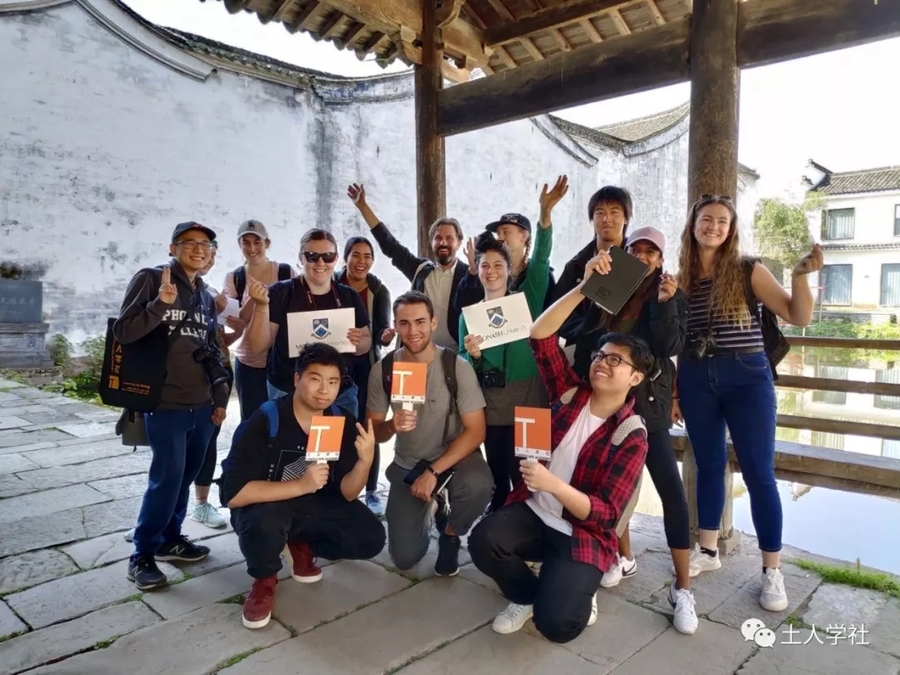 ▲Wu Mansion and Emerald Pavilion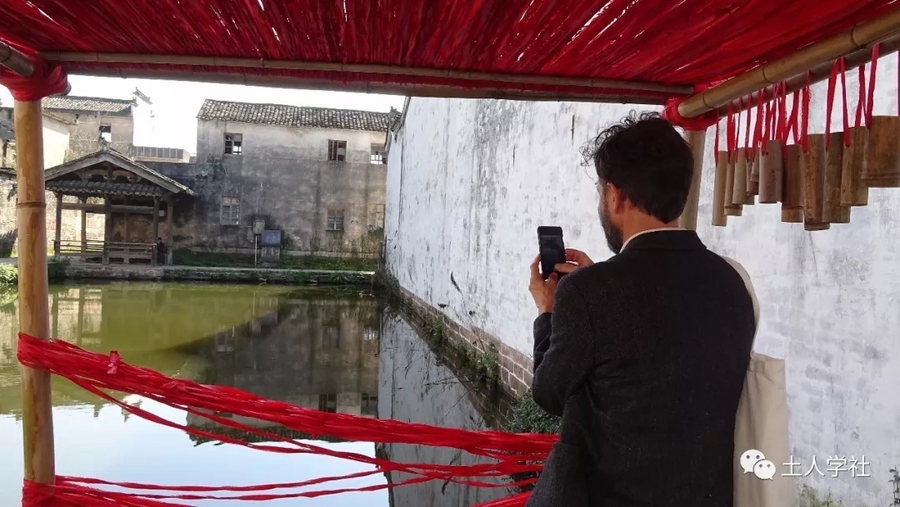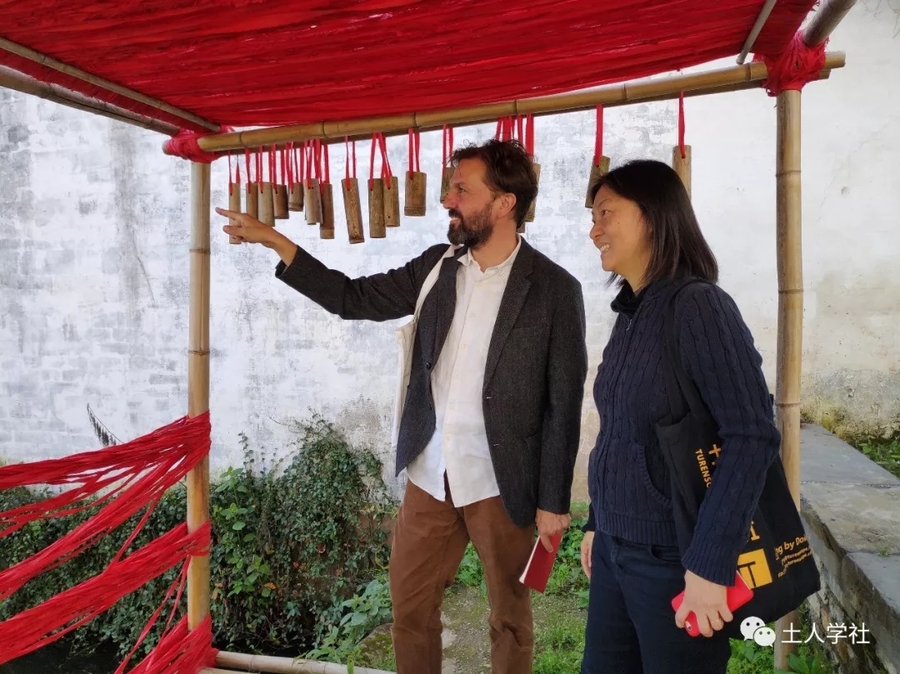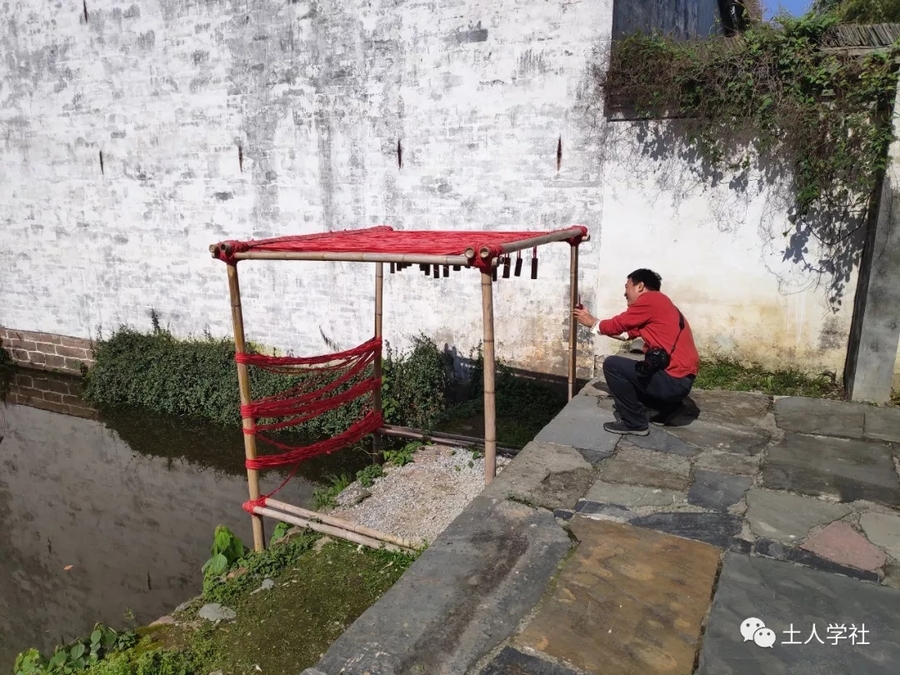 ▲Prof. Yu at the Red Pavilion, a contemporary art piece designed by LWC.
Monash students together with MLA students from Peking University were treated to an all-day river hike led by Professor of Peking University and founder of
Turenscape and Turenscape Academy, Prof, Yu Kongjian. The hike took us to key sources of ancient wisdom in water management.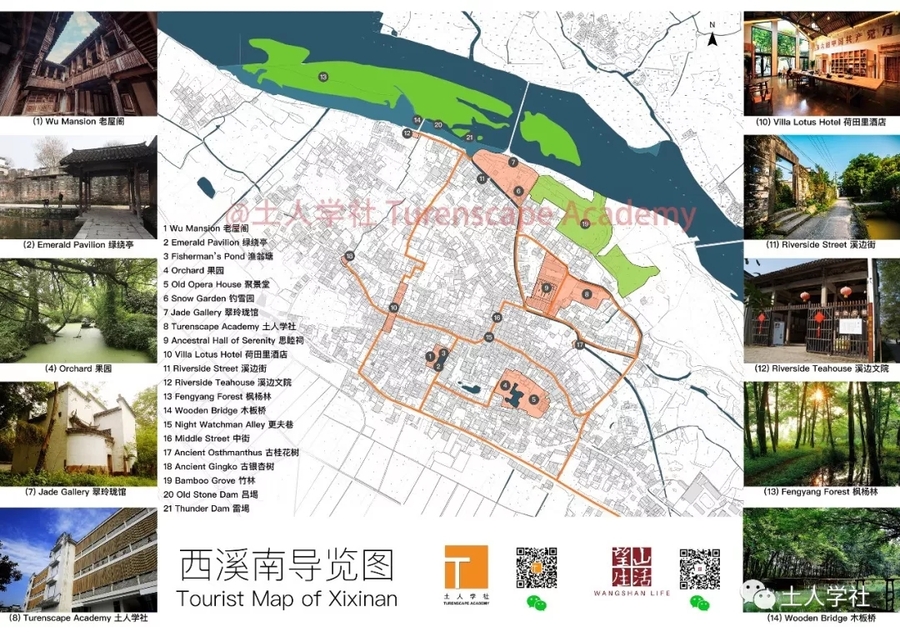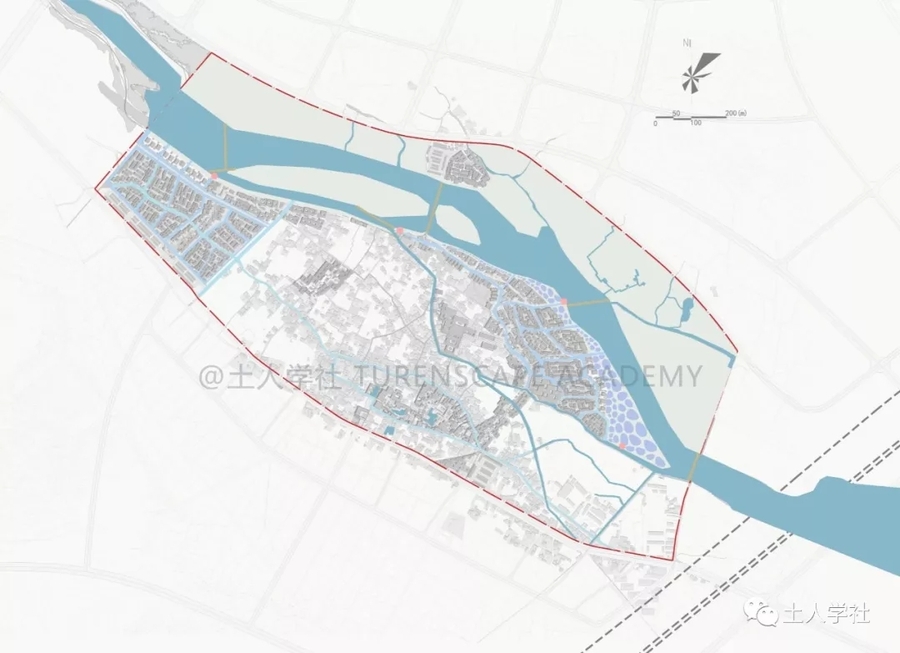 ▲River hike begins here - the Thunder Dam

▲Delicious lunch - from farm to table
Xixinan's strategic location near the Feng Le River has cultivated the villagers' unique water intelligence since pre-Song Dynasty eras, around A.D. 500.
Even before the village was fully developed, dams were constructed to prevent floods in rainy seasons and act as reservoirs in times of drought.
The Old Stone Dam and the ingenious Thunder Dam were constructed in A.D. 527 and 1278 respectively, and both are still used for water management today.



▲Along Fēng Le River and Yanglin forest




▲Students and staff from Peking University and Monash University

LECTURES









Led by Prof. Nigel Bertram, students will research heritage villages in Xixinan, Hongcun and Chengkan in Anhui, China with a focus on traditional ways
of living with water and sustainable water management. Drawings made at Turenscape Academy will become part of an exhibition and catalogue to be
produced in Melbourne, Australia.
Designer-led tours: Resilient Landscapes
According to Dr. Kongjian Yu, 'Sponge Cities' present a new but effective model of urbanism based on an "understanding of ecology and culture tested by
5000 years of Chinese agricultural history." Designers at Turenscape restore polluted sites with active eco systems of native plants to create spongy landscapes
able to soak up excess water in cases of flooding, filter pollutants and bacteria from the water, and release clean water for use during times of water shortage.
Sponge Cities not only provide healthy ecosystem services to their surroundings but also serve as beautiful, resilient urban parks for urban dwellers.
As part of the study program, students took part in the designer-led excursion, visiting award-winning Chinese landscapes and eco-friendly urban designs
in Zhejiang Province.
Click the title to get more information:
1) Yanweizhou Park (2015 World's Best Landscape of the Year, World Architecture Festival Awards)
The Yanweizhou wetland is a flood adaptive landscape, which stretches more than 64 acres (26 hectares) within the Jinhua area in Zhejiang Province.
Located in a monsoon-prone region, an innovative flood-friendly landscape with cut-and-fill strategy to balance earthwork replaced the original concrete
riverbanks. The design features awater-resilient terraced river embankment that is covered with flood-adapted native vegetation as well as a 764m long
pedestrian bridge that allows visitor access even during floods.






2) Puyang River Ecological Corridor‍
Rapid urban development has raised many challenges for Puyang River, including ecological destruction, increased flooding risks, regional cultural loss, and poor
accessibility. Turenscape redefined the landscape with an eco-friendly and flood-safe green corridor, beginning at the entrance to the Pujiang Huangzhai highway
and leading west towards Tongji Bridge Reservoir's spillway.





Mei or Plum Blossom Garden uses cut-and-fill strategy to create a constructed wetland that cleans eutrophic water and restores native habitats for biodiversity,
adapts the hot and rainy subtropical monsoon climate for everyday outdoor use, and creates a matrix of explorative spaces inspired by the poetic and picturesque
nature of traditional gardening and flower appreciation.





4) Jinhua Architecture Park
The fascinating architecture park consists of pavilions designed by 16 international architects. Curated by artist Ai Weiwei, the park is dedicated in memory of his
poet father, Ai Qing, a native of Jinhua.



Final Presentation & Review
@Riverside Teahouse which used to be an ancient ancestral hall
Monash University architecture students ended their China study program with a presentation by five different groups.
The groups researched and worked on:
1) Inlets and Outlets (weir, dam, diversion)
2) Access and distribution (rivulet, channel, step well)
3) Courtyards and interiors (gutter, vessel, soak)
4) Social thresholds and furniture (pump, sink, bowl, bucket)
5) Productive lands and irrigation (ditch, well, pond)






Research and drawings made at Turenscape Academy will become part of an exhibition and catalogue to be produced in Melbourne, Australia.
We look forward to their final exhibition!




Special thanks to:
· The wonderful people of Xixinan for opening their village to us
· Prof. Yu Kongjian for the amazing hydrology hike
· Designers Ban Minghui, Zhang Lin, Du Jingwen for the informative designer-led tours
· Marika Neustupny for providing invaluable feedback during the review
· Prof. Nigel Bertram for leading the study program
TUTORS

Nigel Bertram
Founding Director, NMBW Architecture Studio
Practice Professor in Architecture, Monash University
PhD, RMIT University
Nigel has taught at Monash and RMIT Universities for over 20 years, and is currently a Design Review Panel member for the Office of the Victorian Government
Architect. He has authored a number of research publications, most recently Furniture, Structure, Infrastructure: Making and Using the Urban Environment.
Nigel has a range of experience working with government and university bodies at different scales on NMBW's urban and institutional projects.

Kongjian Yu
Doctor of Design, Harvard GSD
Doctor Honoris Causa in Landscape and Environment, the Sapienza University of Rome
Honorary Foreign Fellow of the American Academy of Arts and Sciences
Fellow of the American Society of Landscape Architects
Changjiang Chair Professor of Design, Peking University
Professor, College of Architecture and Landscape, Peking University
Founder, Turenscape
He is the founder of Turenscape, one of the first and largest private architecture, landscape architecture and urbanism practices in China.
His pioneering research on the 'ecological security patterns' and 'sponge cities' have been adopted by the Chinese government as the guiding theory
for national land use planning, eco-city campaign, and urban ecological restoration. He has won numerous international awards for his ecologically and
culturally sensitive projects, including twelve ASLA (American Society of Landscape Architects) Excellence and Honor Awards, a ULI (Urban Land Institute)
Global Award of Excellence in 2009, and four World Best Landscape Awards at the World Architecture Festival (2009, 2010, 2011 and 2015).
SCHEDULE

--END--