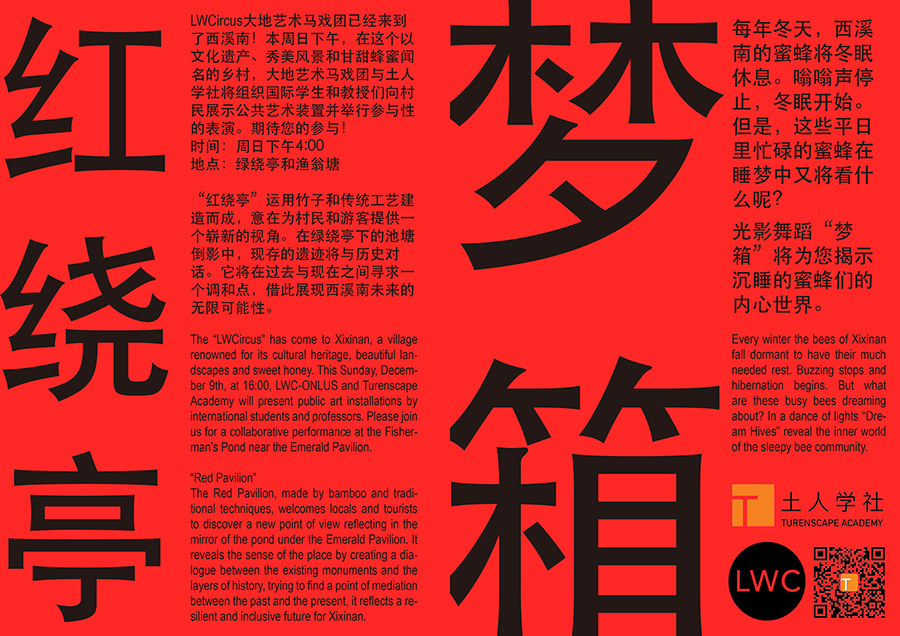 Heritage crafts meet contemporary land art

Historical relics meet ephemeral installations

Traditional wisdom meets innovative ideas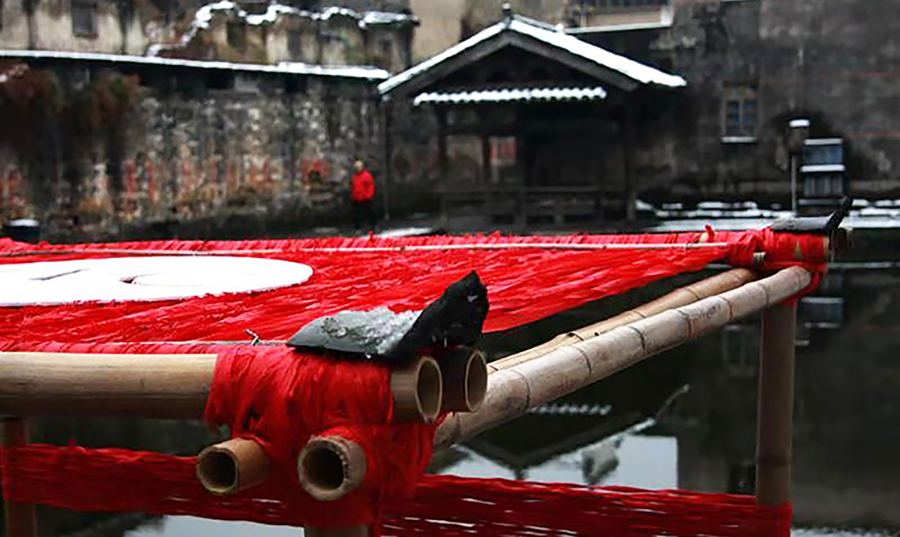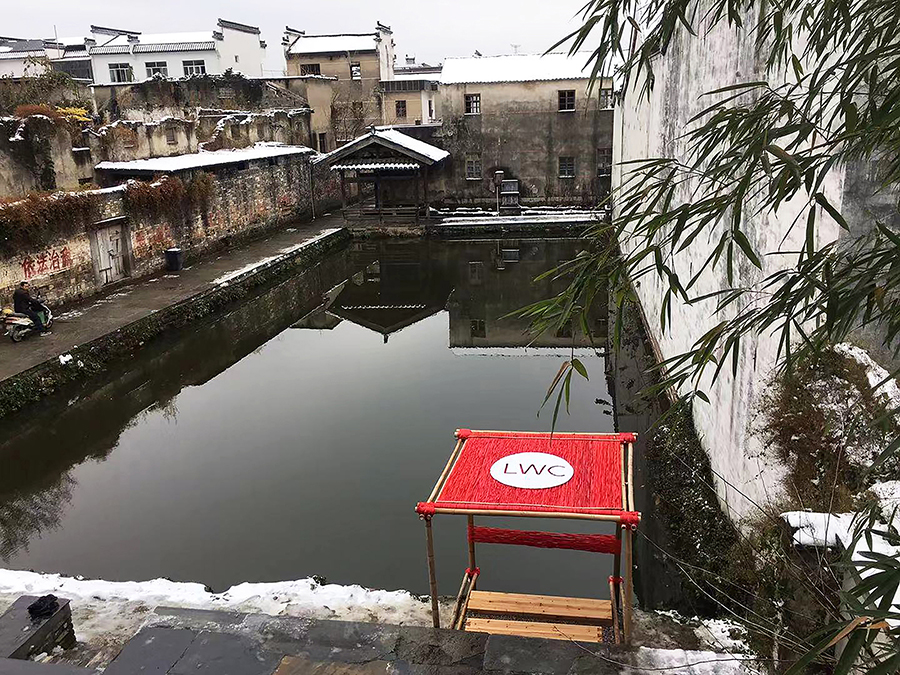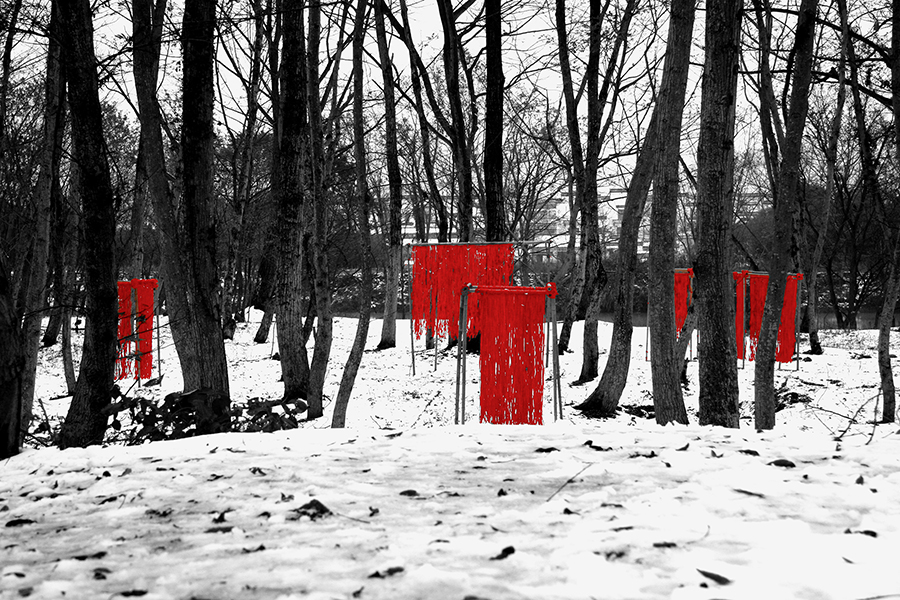 Different perspectives
Landscape Design Methods Based On Social Practice Workshop
12/3/2018 - 12/10/2018
Turenscape Academy &
LWCircus ChinaLab018
@ Xixinan, Anhui
Why join this "Learning by Doing" Workshop?
Build with international landscape architects and artists
Use recycled natural materials
Hone your hands-on design skills
Create ephemeral installations between public art and land art
The magical village Xixinan 西溪南 welcomed an international group of landscape architects, architects, landscape engineers, professors, and students representing
seven nationalities for the Landscape Design Methods based on Social Practice Workshop from December 3-10, 2018. Hailing from China, Italy, Mexico, Lebanon,
the Netherlands, USA, and Singapore, the multi-disciplinary, multi-cultural creative team was led by the founder of LWCircus, Dr. Annacaterina Piras.
The aim of this LWC workshop hosted by Turenscape Academy, to create ephemeral installations between public art and land art, was successfully completed
in this 1,200-year-old heritage village nestled in the foothills of the Yellow Mountains in Anhui, China.
Background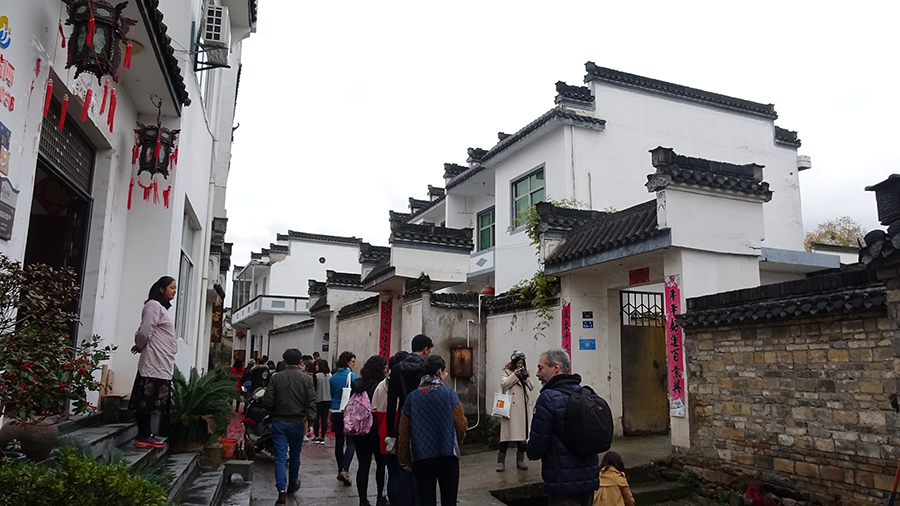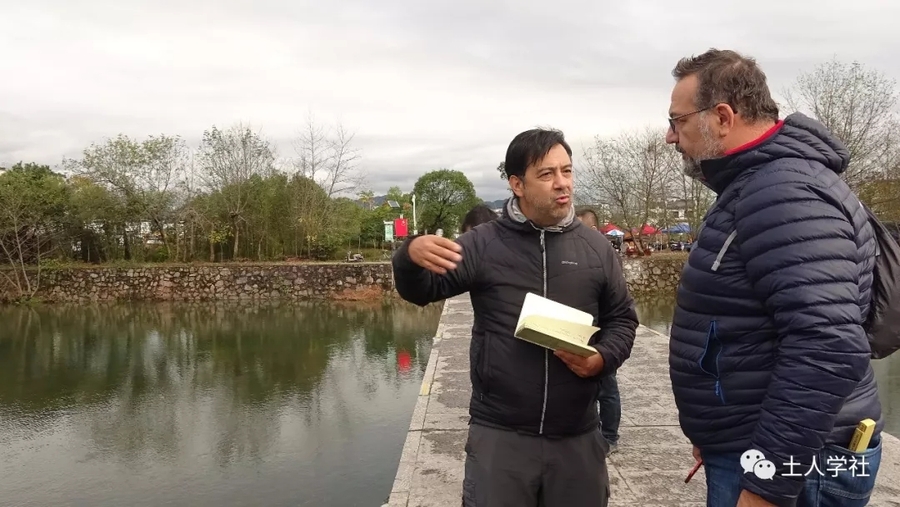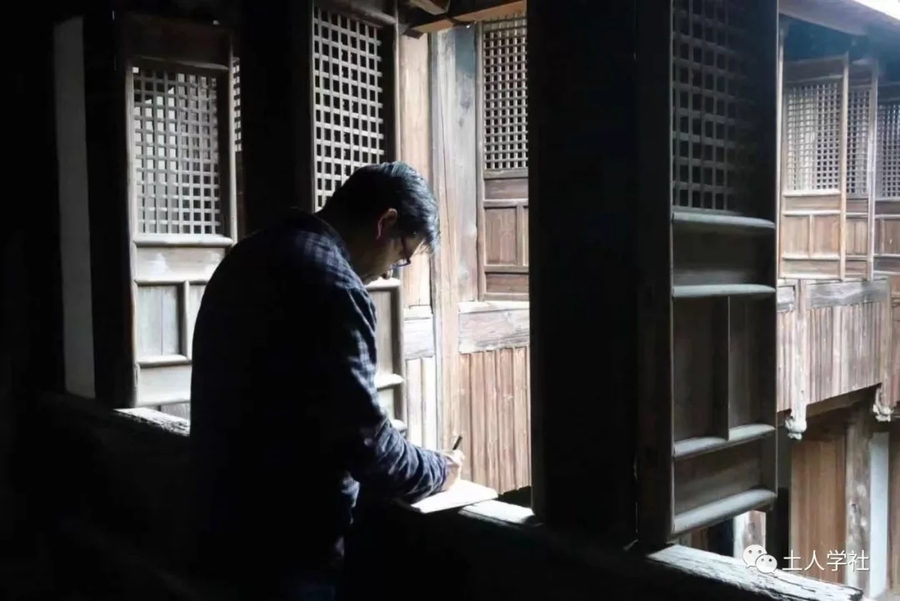 Inspired by the ancient village's unique landscape, rich history and culture, traditional crafts, as well as historical relics, the team set out to explore, research, and
experience Xixinan. We could not have gotten a warmer welcome from the local community. From welcoming the team to observe their wedding preparations to
opening their homes for students to watching how tofu is made, the villagers offered valuable cultural knowledge for the participants and instructors to brainstorm
and design contemporary art installations and performance art that reflect the heritage and culture of the village.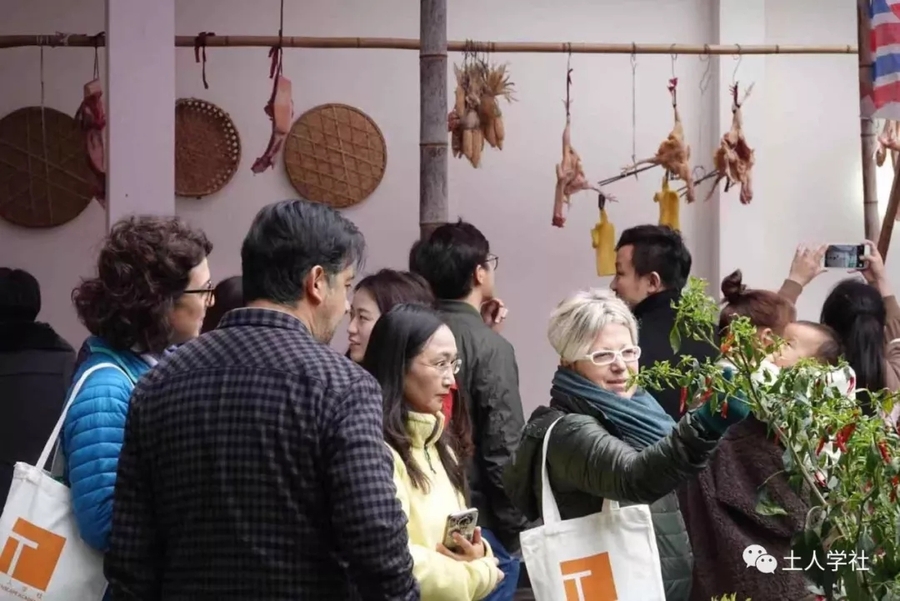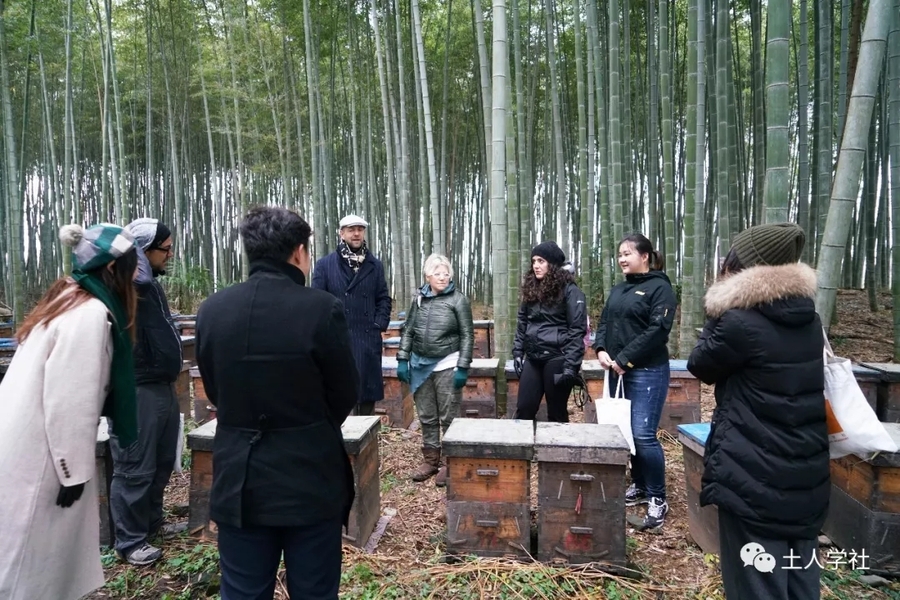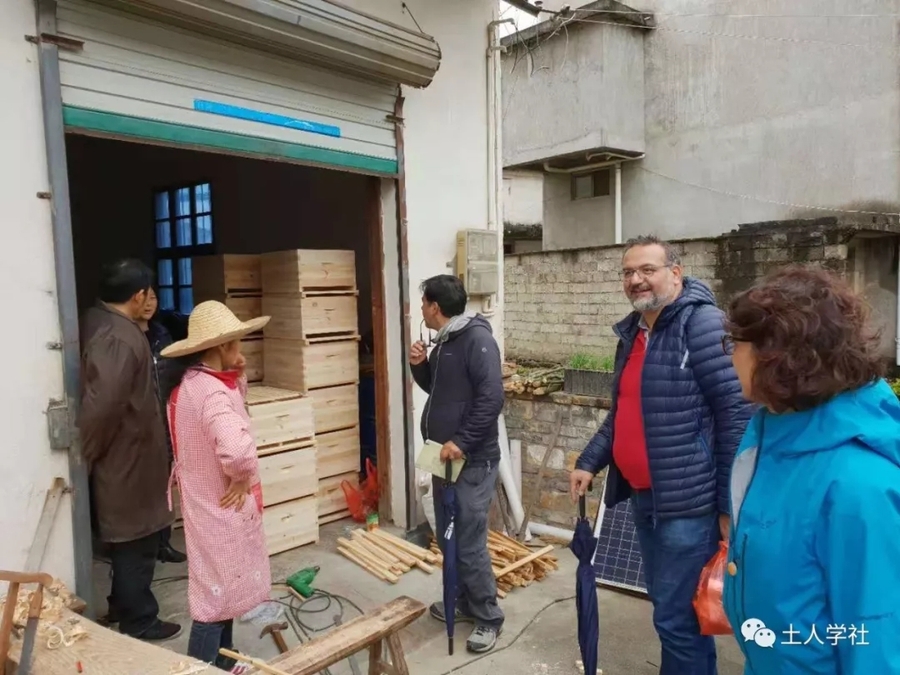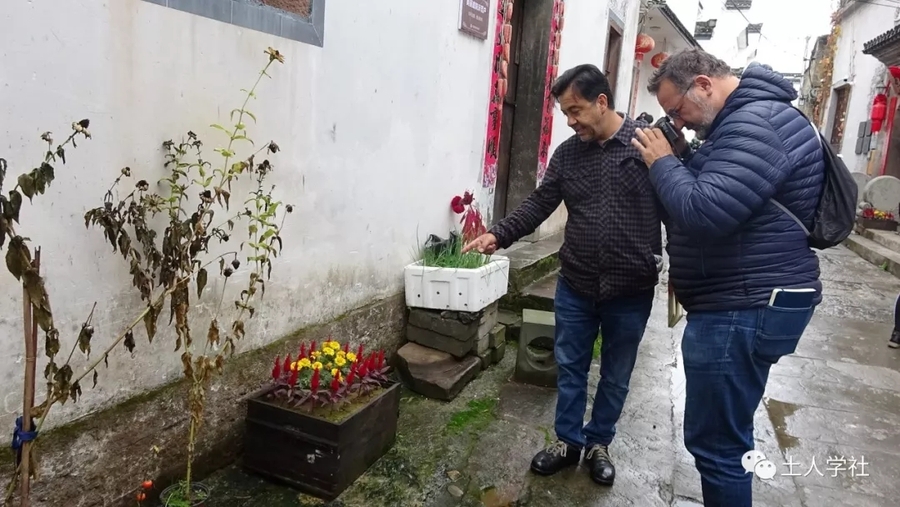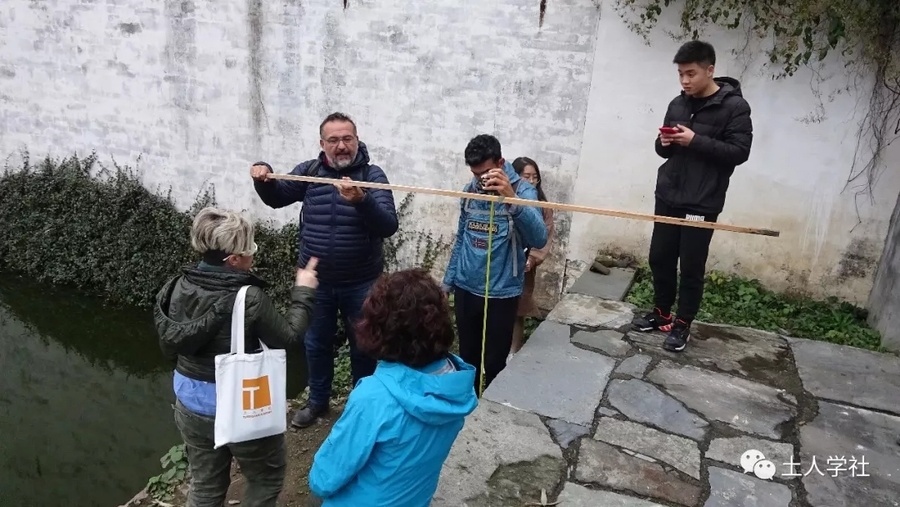 After rounds of inspired and spirited discussions, both teams began construction of their designs.
Student design proposals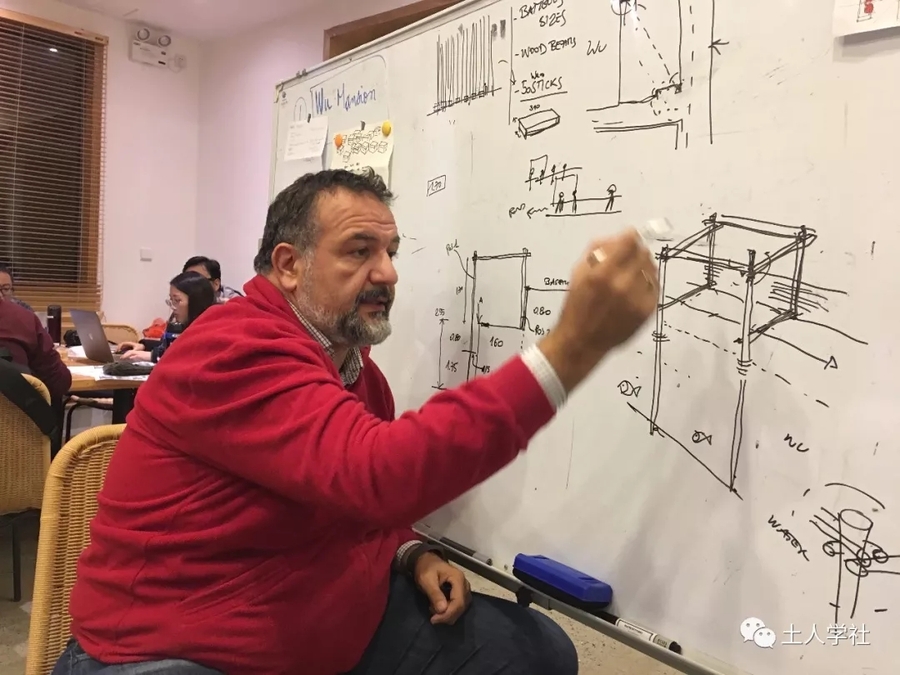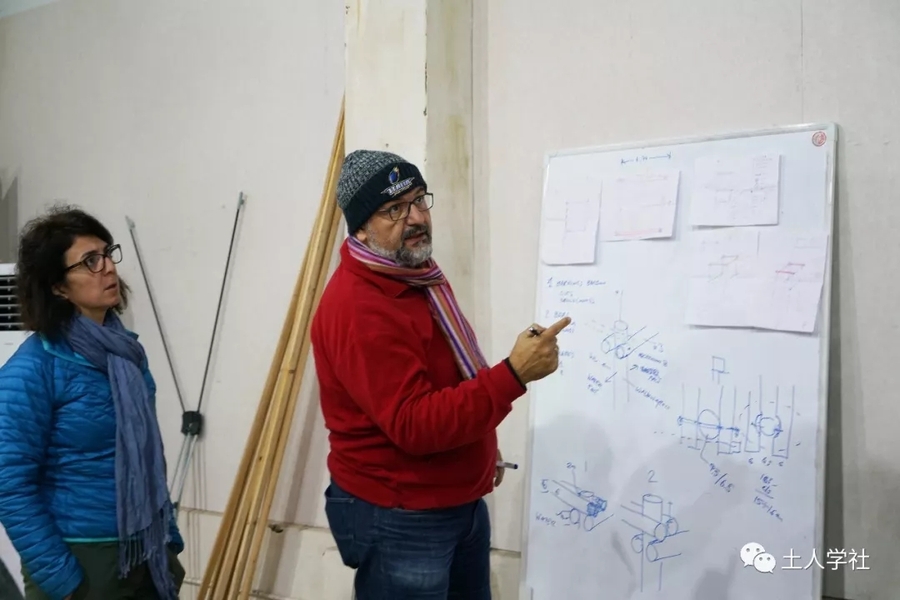 Blueprint for Red Pavilion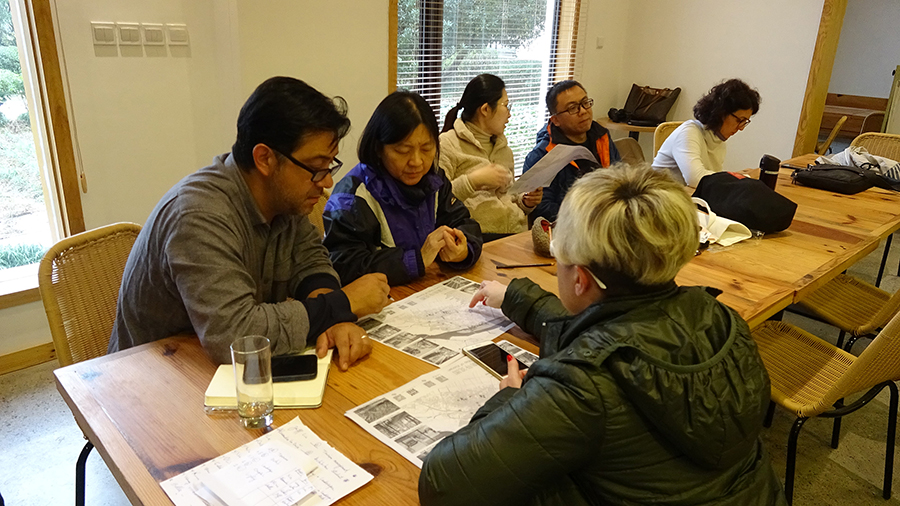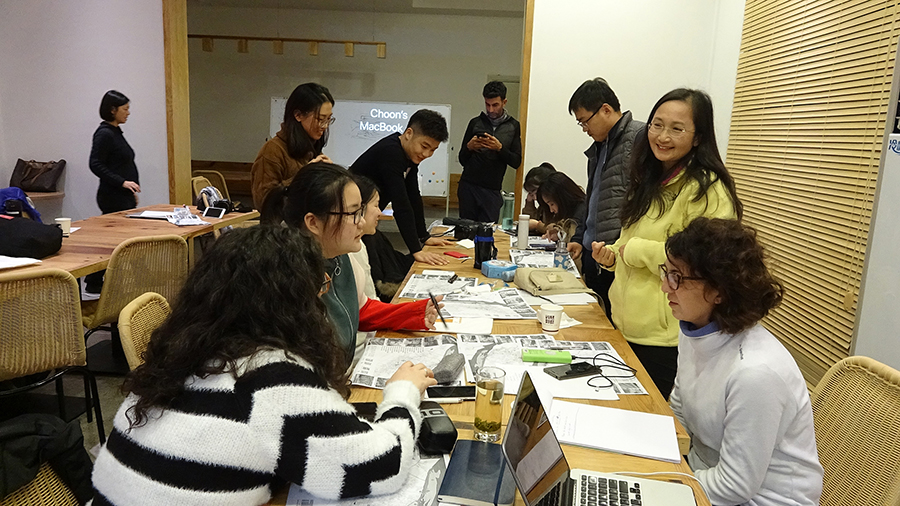 The two final art installations, Red Pavilion 红绕亭 and Dream Hives 梦箱, were inspired by two important cultural elements of village life in Xixinan:
the Emerald Pavilion 绿绕亭 and Xixinan's apiculture-based economy.
"Dream Hives" is a play on the Chinese characters for dreams 梦想 and beehive 蜂箱. Beekeeping supports a large part of Xixinan's economy, and many
villagers are "traveling beekeepers" who often spend 10 months out of a year on the road. To honor the hard work of Xixinan's beekeepers, the team created
a dance of lights evoking the dreams of hibernating bees. The bamboo structures depicting beehives are placed in the awe-inspiring Fengyang Forest,
which stretches along the fertile Fengle River.




The Red Pavilion, made by bamboo and local traditional techniques, welcomes everyone to view the age-old Fisherman's Pond 渔翁塘 from different perspectives.
It reveals the sense of the place by creating a dialogue between the existing historical monuments and the layers of history, trying to find a point of mediation
between the past and the present.





Construction Process













Special Thanks



In line with LWCircus founder Annacaterina's vision of sustainability and community participation, the team mainly used recycled, borrowed, or found materials.
Turenscape Academy and LWCircus would like to express special thanks to so many in the local community who made this workshop possible:

• Wangshan Life for loaning tools and the electric bike, as well as allowing the team to chop down old bamboos
• The kind neighbor who loaned her precious bamboo chopping knife
• The Ke family for welcoming us all to join their wedding celebrations
• Carpenter Ke for sharing his wonderful workshop, tools, ideas, and time, as well as donating a beautifully-made bench for the Red Pavilion
• Tofu masters Ji for so patiently letting the team into their well-run kitchen to watch how 'hairy' tofu is made and much more
• The Wu family who welcomed the visitors into their well-preserved Qing-era residence
• Mr. Hu for his thorough explanation of Xixinan's apiculture economy and history
• The neighbors who donated gravel
• The villagers who attended the opening ceremony of the art installations
• The warm villagers who generously allowed the team to share a piece of their beautiful Xixinan
Although the workshop participants and instructors have left Xixinan, Xixinan will forever remain in their hearts. Thank you, Xixinan!
Workshop Tutors

Annacaterina PIRAS
Founder, LWCircus
Architect, Designer
Ph.D. Alghero School of Architecture, University of Sassari

Pedro CAMARENA

Partner, LWCircus
Landscape Architect, Designer
Ph.D. Universidad Nacional Autónoma de México

Manfredi LEONE
LandLabPA, DARCH/UNIPA, Universita di Palermo

Neville MARS
Founder, MARS Architects, Dynamic City Foundation

Wassim CHAMOUN
Agricultural engineer, Landscaper
Baabdath, Lebanon
Photo credits: all contributing participants
Collaborating Institutions
LWCircus-ONLUS

LWCircus/www.lwcircus.org was founded in 2016 as a non-profit organization based between Florence, Rome and Mexico City.
LWCircus looks for systematization of alternative methodologies based on social practices and ways to improve tools and devices. The focus of LWCircus's
programs targets experimental modalities in searching new strategies for sustainable urban and rural development on sensitive natural areas and
territories-anthropologic, socio-economic, and environmental aspects--under transition. Additionally, LWCircus strives for responsible valorization of
cultural landscapes of Mediterranean and developing countries.
土人学社 TURENSCAPE ACADEMY
Turenscape Academy (TA) is an innovative educational platform founded by Harvard GSD graduate, member of the American Academy of Arts and Sciences, and
Dean of the Department of Architecture and Landscape Architecture at Peking University Dr. Kongjian Yu in 2015. TA provides training in architecture, landscape
architecture, urbanism, and art and design so that students and professionals are able to address major challenges of the urbanizing world. TA aims to promote
critical and creative dialogue across design disciplines, provide hands-on learning experiences in locations within China, and engage in exchanges with
international institutions. We seek to advance these aims through symposia, conferences, workshops, publications, site interventions, and exhibitions.
With the philosophy of "Learning-by-Doing," TA creates an immersive educational environment for continuous lifelong learning.
Other collaborating and sponsoring organizations:
Le Murate.PAC - RIVA
Comune di FIRENZE
REPSA-UNAM
LandLAb-DARCH
LAF-LANDUUM-SMALL ZINE
--END--