Are you looking for an "off-the-beaten path" watercolor adventure?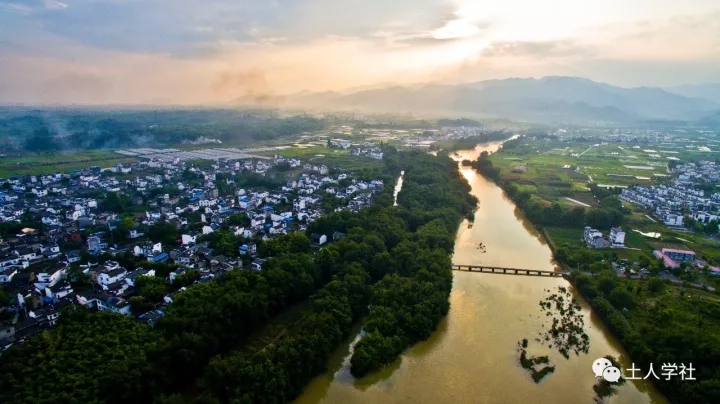 Xixnan Village, Huangshan, Anhui
Imbibe breathtaking scenery. Enjoy cultural relics. Taste exquisite food.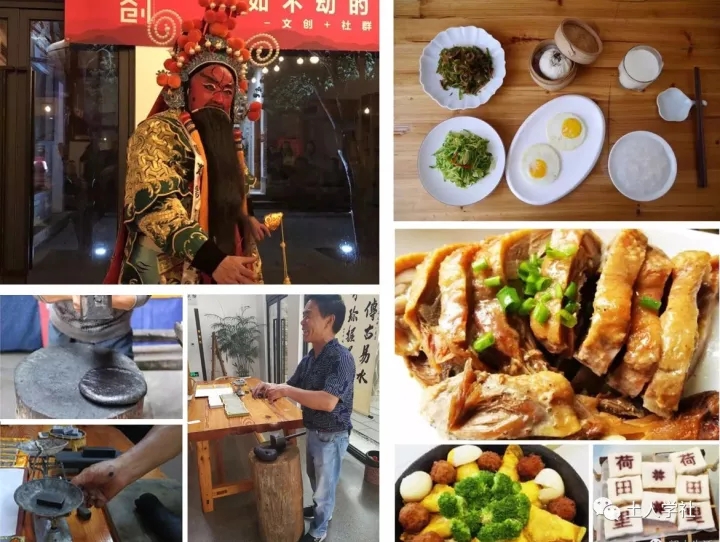 Join us for a fun, unique and comprehensive watercolor workshop in a heritage village near the Yellow Mountains.
Turenscape Academy presents:
March 23-28, 2018 (6 days/5 nights)
Watercolor- Beyond the Ordinary
WATERCOLOR WORKSHOP
Xixinan, Huangshan

Instructor: Eva S. Nichols
English Speaking Only
Instructor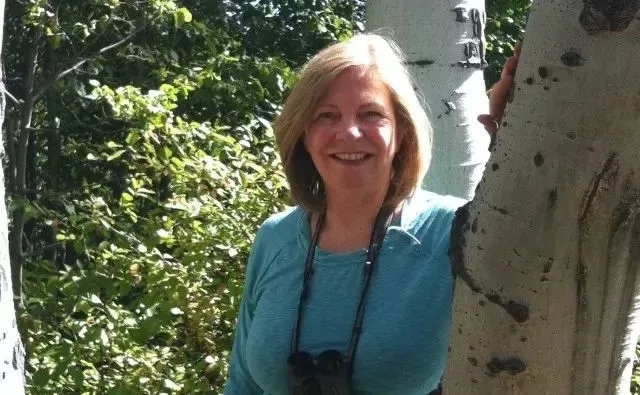 Eva S.Nichols is an award-winning watercolorist & instructor best described as an "impressionist colorist" inspired by nature.
She strives to convey a mood and a feeling with her color choices, not necessarily to match exactly what she sees, but colored by what she feels.
She uses bold colors and unique compositions. Even though watercolor is her preferred medium, Eva likes to work in mixed-media collage and acrylics as well.
She was born in Denmark and currently resides in the US.
▼ Eva's paintings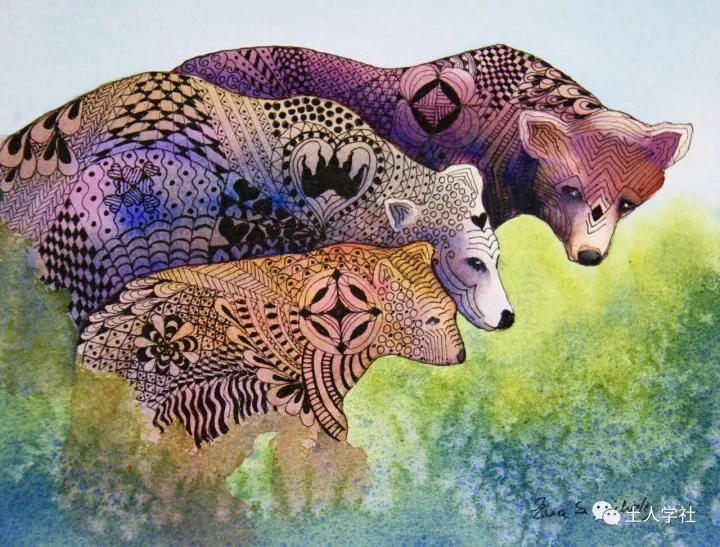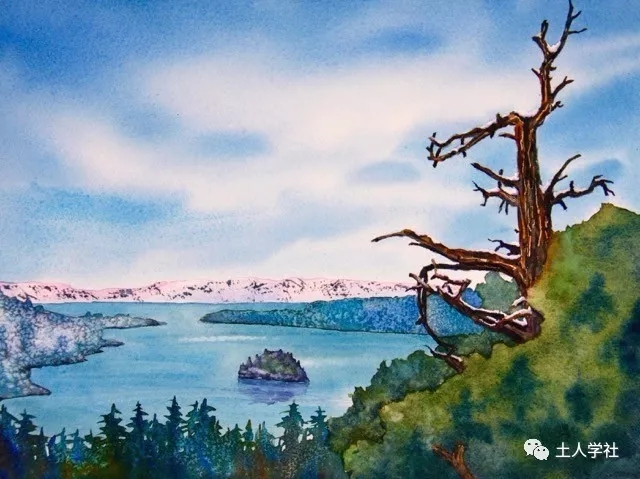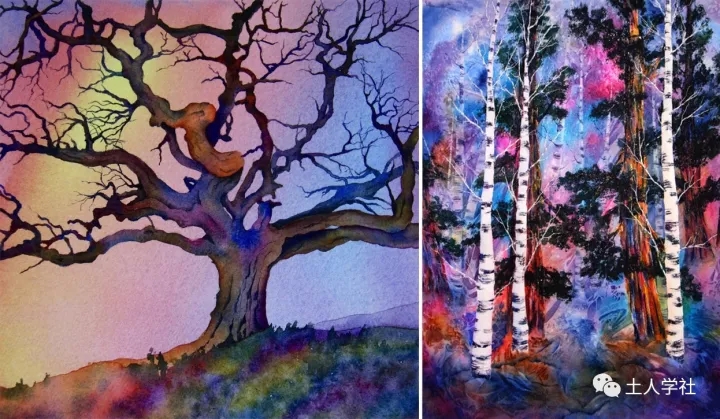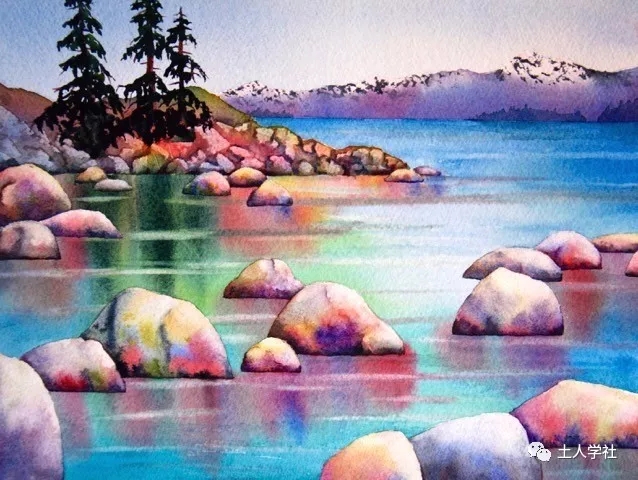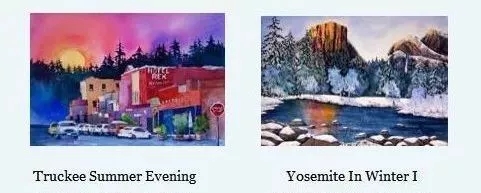 Course Objectives
▶ Nurture individual success and new ideas
▶ Provide individual guidance
▶ Gain fresh ways to approach watercolor.
▶ Learn new techniques for bringing expression and excitement to any subject that catches your imagination.
▶ Discover how to loosen up and achieve a wonderful balance between spontaneity and structure.
▶ Acquire skills for color mixing directly on the paper
▶ Explore wet-into-wet, dry brushing, color changes, values, glazing, lost and found edges and negative painting
▶ Adopt experimental techniques to create freshness in your paintings
Schedule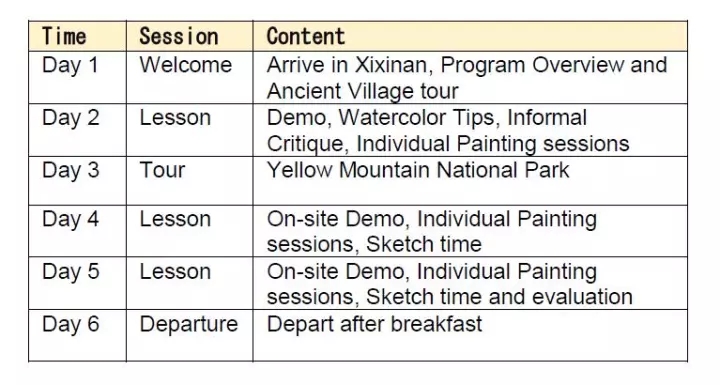 Location
Xixinan is a heritage village located near the beautiful Huangshan Mountains (Yellow Mountains), in Anhui province, China. South of Beijing and west of Shanghai,
Xixinan's unique tranquil landscape enables visitors to gain a good understanding of the village's local life, culture, ancient fabric, and well-preserved
ecological environment.
Xixinan (西溪南) refers to the village south of the western brook. It is an untouched village that goes back 1,200 years and well known as the hub where great artists,
poets and calligraphers assembled. Attracted by the natural beauty, Ming Dynasty calligrapher, Zhu Zhishan (1460-1526) and Qing Dynasty Chinese landscape
painter and poet, Shi Tao (1642-1707) were known to have resided in Xixinan and drawn their inspiration from the tranquil, picturesque village.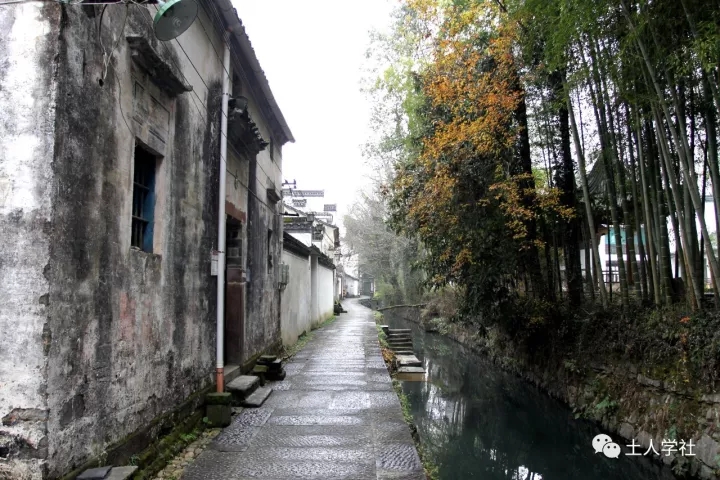 Other attractions at Xixinan include the Grand Old Pavilion, a Ming Dynasty architectural marvel. It has recently been declared as one of China's key cultural relics.
A beautiful river flows by with picturesque canals creating tranquil and poetic scenery begging to be painted. The fresh air and calm environment will transport you
to a world of tranquility, away from the hustle and bustle of city living.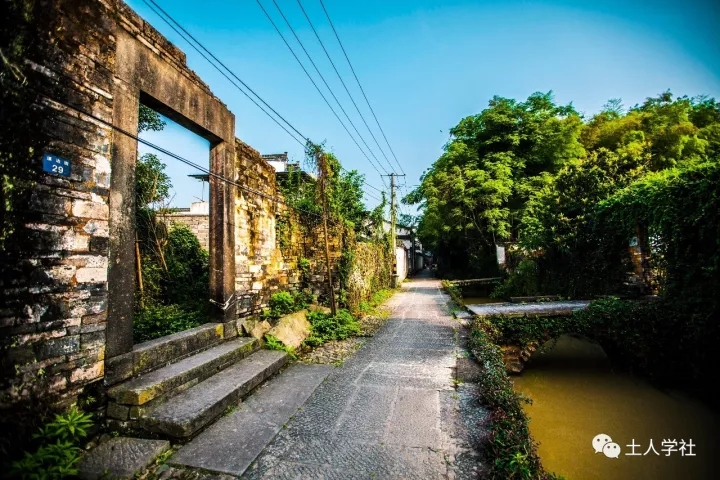 Located in the heart of Xixinan village, Turenscape Academy occupies a series of heritage buildings, including former factories,schools, administrative buildings,
and grain warehouses. These remnants have been creatively converted to include spacious classrooms, workshop spaces, a ceramics workshop and firing kiln.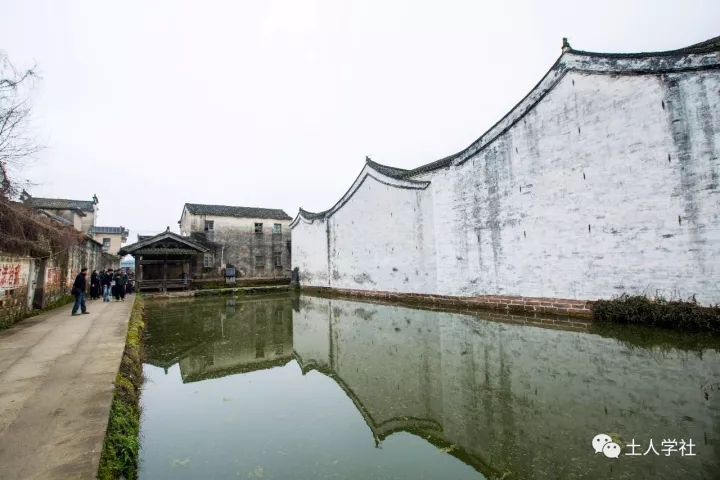 You may also enjoy an optional tour to nearby Huangshan or Yellow Mountain National Park well known for its beautiful sunrises, ancient pine trees, and unique
jutting granite peaks. It was named a UNESCO World Heritage Site in 1990 for its scenery and role as a habitat for rare and threatened species. The mountaintops
often offer fantastic views of the clouds from above, also known as the Sea of Clouds. Huangshan's moist climate facilitates the growing of tea leaves, and the
mountain has been called one of China's premier green tea-growing mountains.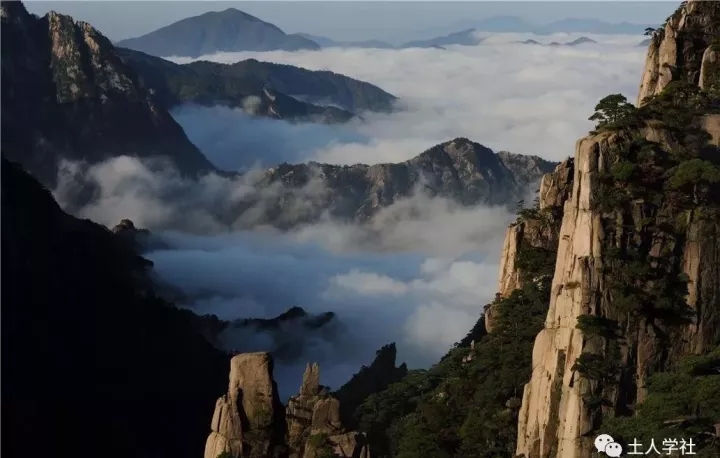 Accommodation
Wangshan Hetianli Hotel, Xixinan

Enjoy a 5-star experience from the exquisitely designed rooms to 'Farm to Table' dining experience.
All meals are created using fresh, local ingredients prepared by an excellent chef, and served by attentive and doting staff.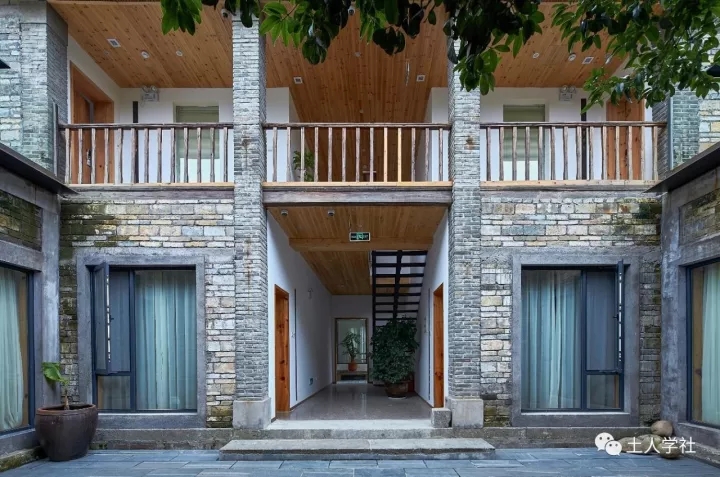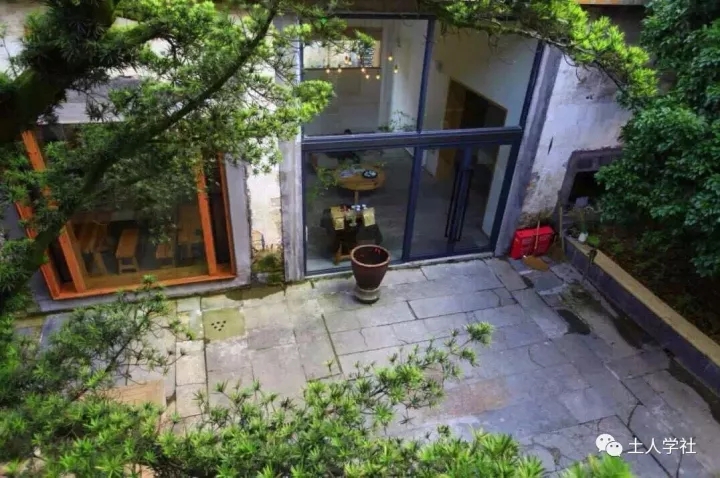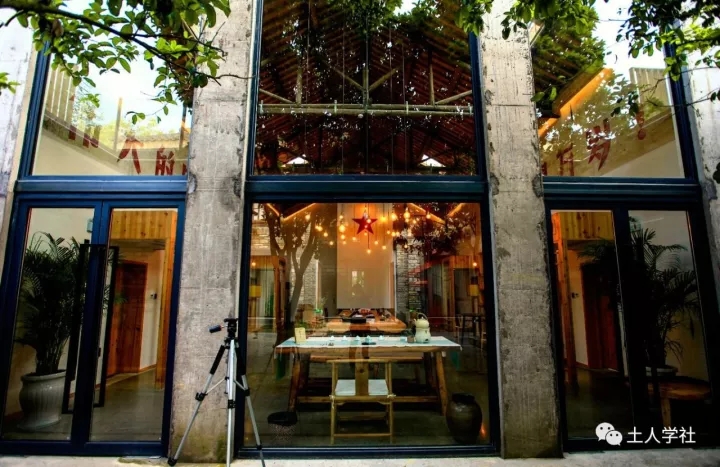 Turenscape is dedicated to "Wangshan Life 望山生活". Wangshan literally means gazing at the mountains or colloquially refers to Back-to-Nature Lifestyle.
All the facilities, including the architecture, landscaping and food, draw on the natural habitat and culture.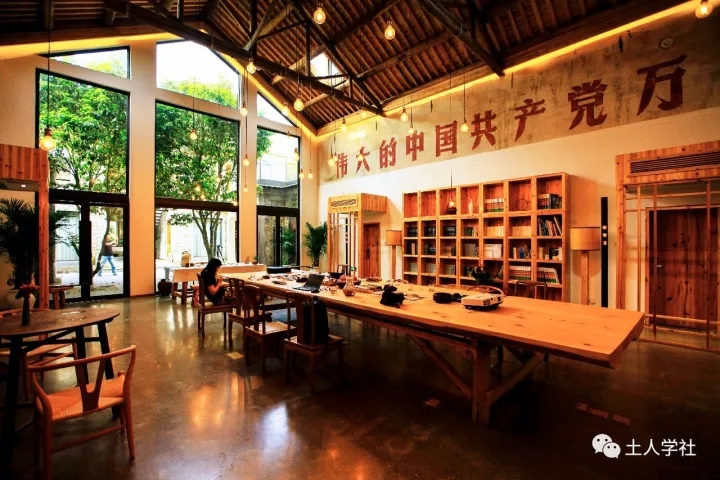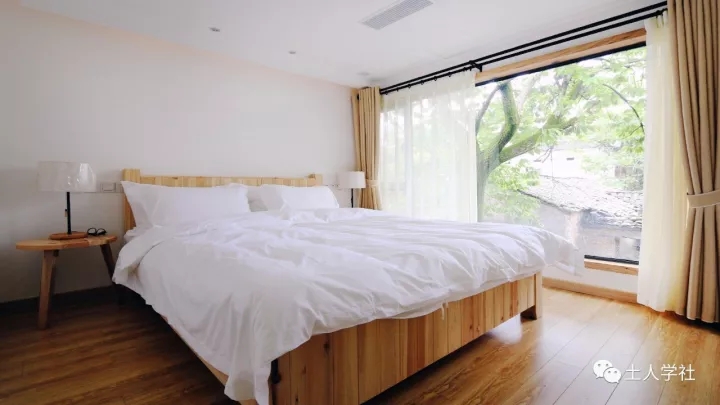 To register, please contact:

Academy@turenscape.com
Telephone: (+86) 010 6274 7827
Wechat: Extract QR code below to register

How to get there:
Take a high-speed train to Huangshan North Station
Fly to Huanghan Tunxi International Airport
Address:
Wangshan Hetianli Hotel
96 Zhong Street, Xixnan Village, Huangshan, Anhui, China

•• THE END ••