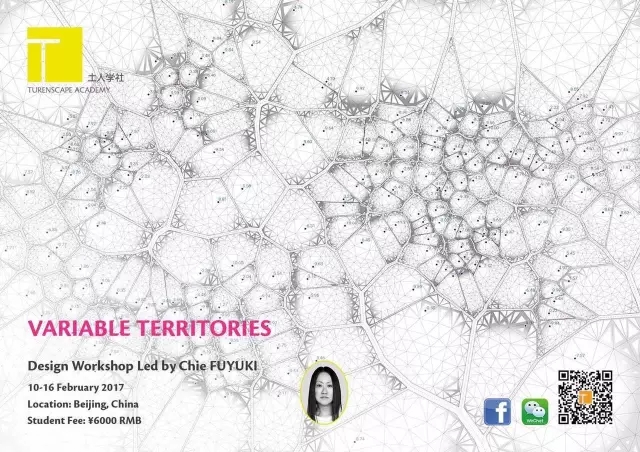 VARIABLE TERRITORIES
Applied Data Towards a Performance-driven Design Approch
The contemporary city can be conceived and comprehended as a living organism characterized by the constant changes of dynamics of
its
inhabitants
and their environments.This one-week workshop will introduce students and recent graduates to computational design me
th
odologies to target a medium to large territorialscale to explore smart, sustainable design solutions driven by large data sets.
Data will be mined from mappings and metrics related to environmental, social and infrastructural issues such as pollution, thermal gain, energy
supply, overpopulation and traffic.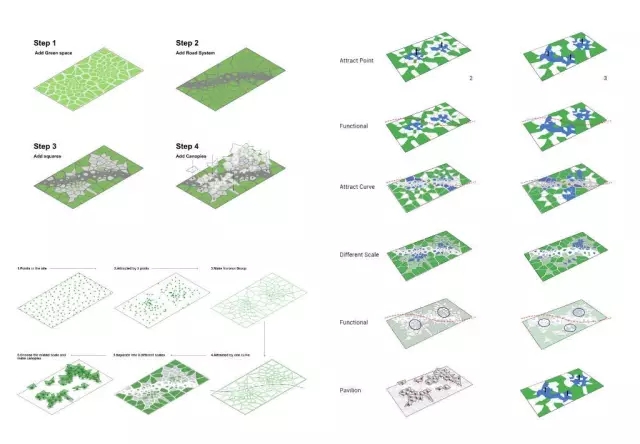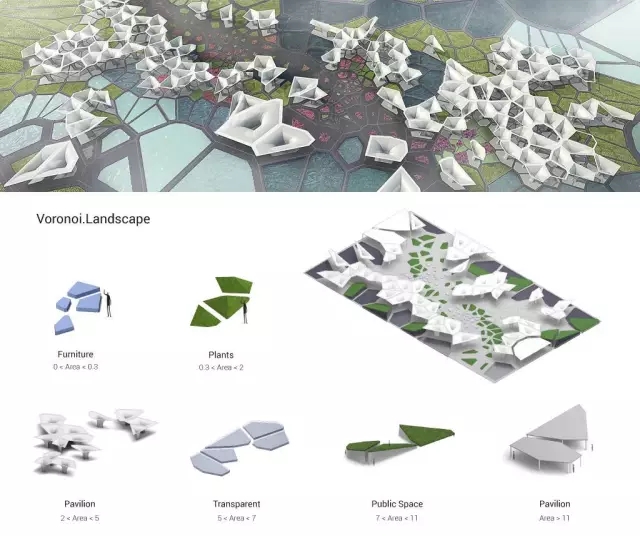 Taught by experts leading multidisciplinary groups of participants, the emphasis of the agenda and outcomes of this workshop will be on the integration
of data driven design approaches for the collection,analysis, mapping of information, towards the design of environmental design prototypes.
These prototypes anticipate variable performance across complex networks and fieldspaces, with emergent behavioural patterns of growth and change.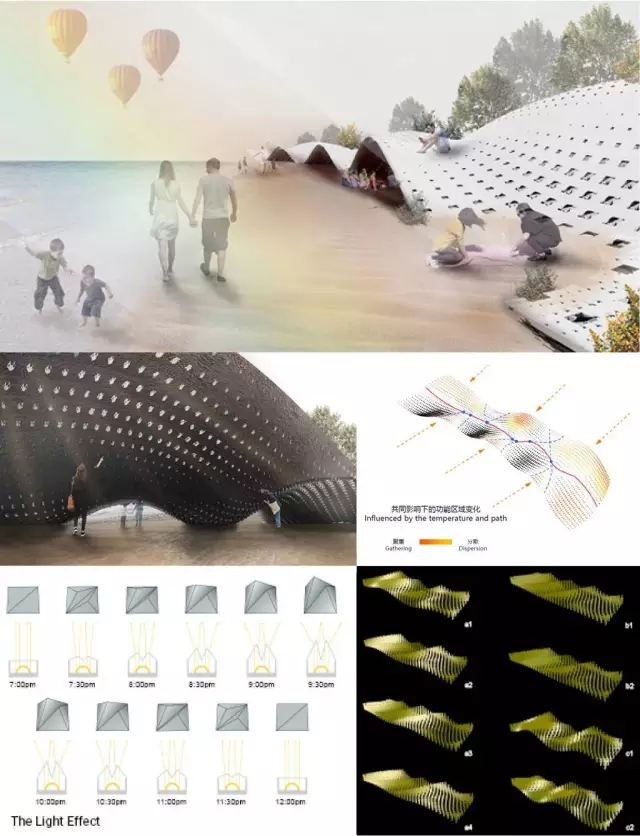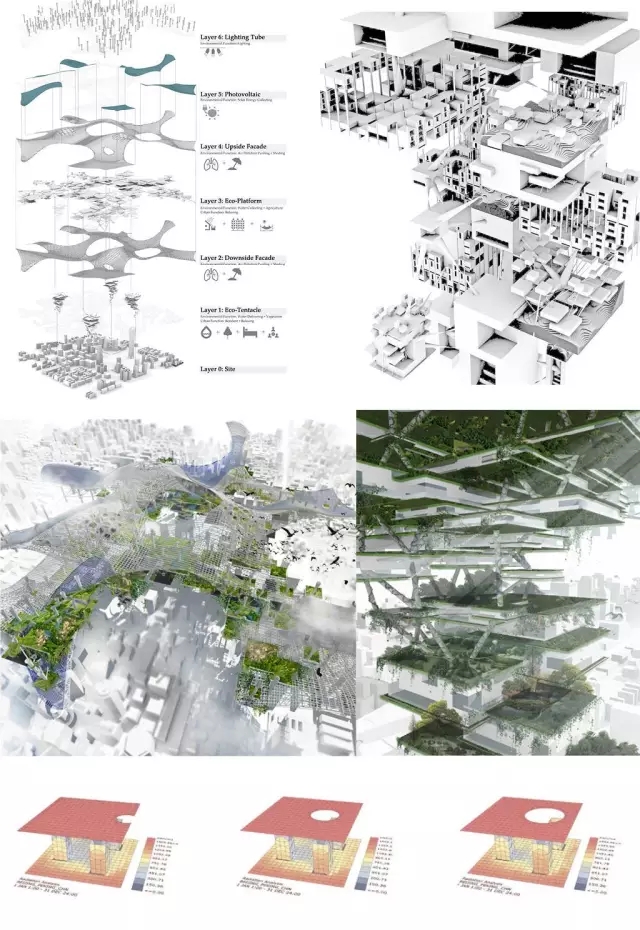 (Students:Wang Dasong, Fengjiao Ge, Zhang Lin)
The anticipated outcomes of the workshop will target variations of the applied data driven systems towards the development of complex,
adaptable, yet coherent design solutions. Participants will acquire advanced skills and strategies with which to confront the environmental
challenges facing China and the world in this century of accelerated urbanisation.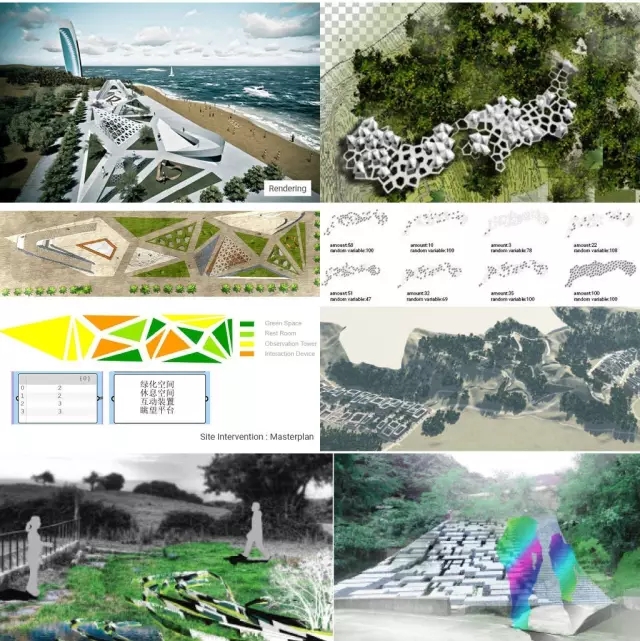 (Students:Pan Zihao, Zhang Yang Shu Wo, Liu Sijia, Shu Yutong, Zhou Yuwen, Zheng Ying, Lü Linyi, Wu Junjian, Wang Qiuwen)
The focus of this 7-days workshop is an intensive digital design studio with an open-forum for discussion.
Its outcome is a set of digital drawings and renderings that reflect students' analysis, strategies, and design intentions to mediate social
/environmental concerns facing urbanization.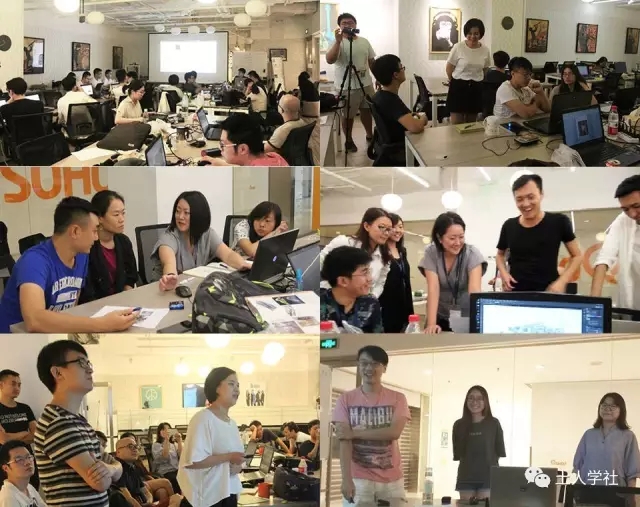 Tutors and Lecturers

Chie Fuyuki 冬木千枝
Principal Tutor
Founder and Principal Designer, TuningSynesthesia;
M.Arch. Pratt Institute, B.F.A Rikkyo University;
Previous work experience: Roy Co., MAD Ltd.
Chie Fuyuki is the primary and principal designer of Tuning Synesthesia, an international collective of a spiring designers and engineers. As a team of specialist
consultants in computational design, Tuning Synesthesia has collaborated with numerous firms, providing services across various disciplinary fields in architecture.Chie's expertise extends to emerging technologies and creative design, linked by the use of computation. She has successfully organized several academic
events.

Tom Verebes
TA Workshop Series Director and Lecturer
Provest, Turenscape Academy; Director OCEAN Studio; Director AA summer visiting School

SatoshiOhashi
Lecturer
Director,Zaha Hadid Architects, Beijing

Feng Xu 徐丰
Lecturer
DirectorWAX, Beijing; Director, Laboratory for Computational Design

Lichao Qin 覃立超
Assistant
Architect,Tuning Synesthesia; Previous Work Experiences: MAD,DotA, THAD, CCDI

Assistants: Zehao Qin, Tianbao Hu, Ge Fengjiao
Schedule
The curriculum is dedicated for students totackle any issue of their choice using data-to-performance-driven design approach.
In the first 3 days, students will have a quick yet intensive review of both input/output skills and methodologies necessary for them to complete the ambitious design work of this workshop. The last 4 days will be dedicated to actual studio sessions where students develop their design
through one-to-one review meeting with tutors as well as technical support by computational design experts.
On the last day of the workshop, 16 February, a final review is scheduled with critics.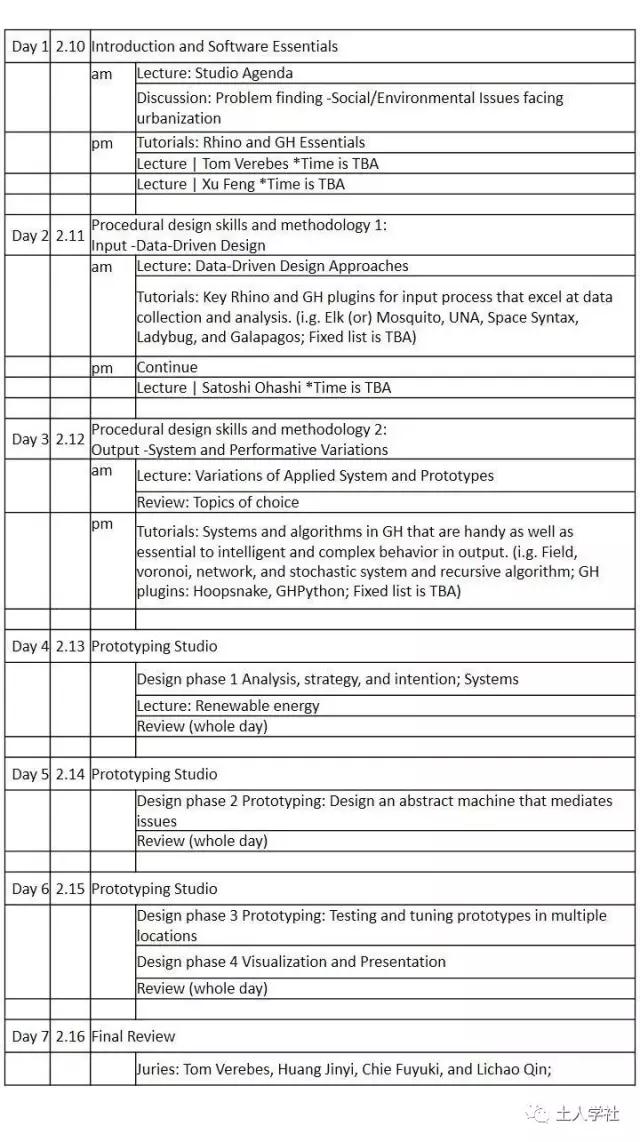 Tools will include
Rhinoceros 3D modelling, and plug-ins including Grasshopper, Elk or Mosquito, Ladybug, and Galapagos,
as well as Hoopsnake or custom components scripted in GH Python.
Benefits
1 | Guest lectures
2 | Portfolio consultant during/after thecourse
3 | Turenscape internship and jobrecommendation for outstanding students
4 | TA designers alliance'smembership
5 | Discount for other upcomingworkshops held in 2017 (Workshop 2-6)
Notice
· The schedule may be subject to change according to guest lecturer's availability.
· It is required for students to bring their Windows laptop to participate this workshop. Download Rhinoceros 5 (>SR12)
and Grasshopper before the lab starts. Recommended computer specification: CPU-i7, Memory card more than 8g, Video card more than 1g.
· The last day, 16th of February, is afinal review for the studio and this will take the whole day. We require all students complete their study by attending
the review until the end of the day. For this reason, we recommend students from outside of Beijing to leave on 17th of February.
How to Apply
For further information on all workshops and details of payments of student fees, please contact us by email at academy@turenscape.com.
A deposit of 500 RMB as required to reserve a place for a workshop.
The final balance of fees shall bedue to be paid 10 day prior to the start of each workshop.
Payment is to bemade by bank transfer, WeChat or Ali Pay. Any bank charges are to be borne by the payee.
Students shall be responsible for their travel arrangements and expenses, and for insurance (travel, health,loss/damage of property.)
More workshops are coming :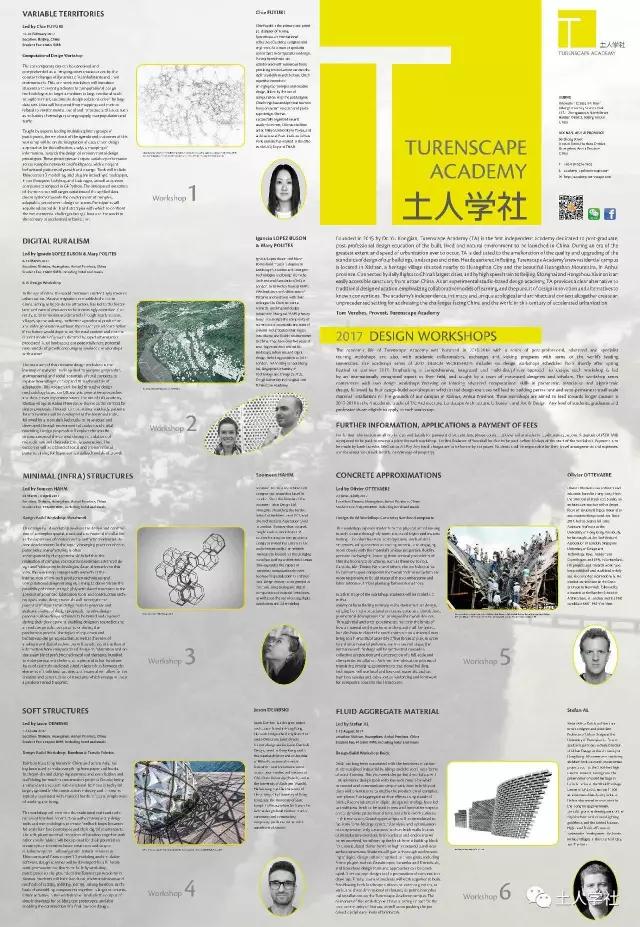 Follow us on Wechat & Facebook at Turenscape Academy